Payment Processing
By Erica Rascón on Mar 17, 2021 in Technology
At Yardi, we are constantly exploring ways to help you and your team operate more efficiently. With additional conveniences and functionalities, our payment processing solutions have become even more robust.
ACH Account Validation reduces fraud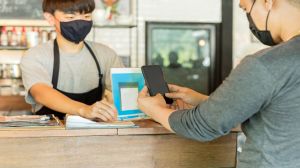 Skip the high cost of fraud. With the new ACH Account Validation feature, you can reduce fraudulent payments. It's also a convenient way to decrease data entry errors that result in returns.
Before initiating a payment, ACH Account Validation authenticates a resident's bank account using a micro deposit. The resident must verify the deposit details before completing a payment. Residents initiate the process, eliminating the chance of staff keying errors.
ACH Account Validation is in compliance with the WEB Debit Account Validation Rule which takes effect March 19, 2021.
PayNearMe makes walk-in payments even easier
Yardi has partnered with PayNearMe to take our walk-in payment system (WIPS) to the next level of convenience.
The PayNearMe partnership allows residents make payments at more than 27,000 retail locations across the nation. These locations are as convenient as the local CVS or 7-Eleven. To improve ease and accuracy, residents can download a unique barcode to their phone which then allows them to easily connect to the RentCafe Resident app.
Make payments and earn credit
You know the satisfaction that comes with earning points on your credit card? Our new Bill Pay payment method is even better. When you pay vendors with a Yardi virtual credit card, you earn an annual credit. You can also dodge the per-transaction fees you used to pay with check and ACH transactions.
The new Yardi virtual credit card makes vendor payments completely automated, seamless and contactless.
Fee-free upgrades on Payment Processing
Want the latest features in the Payment Processing platform? Upgrade now at no cost! Get the newest features mentioned above as well as the latest version of Yardi CHECKscan.
Join our March 16th webinar to learn more about new features and upgrades.