Nubia Z11
By Anca Gagiuc on Nov 25, 2016 in Technology
Not many heard of the Chinese smartphone brand Nubia, but after the company's latest flagship release at IFA Berlin, many will, even more so now that Nubia announced that Z11 will be available internationally starting with September.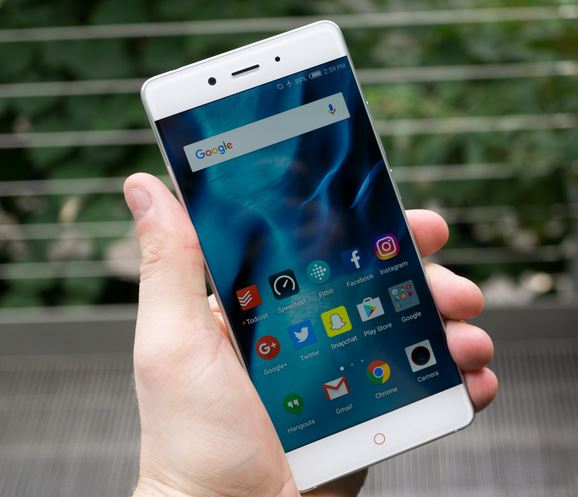 The 5.5-inch device attracts attention firstly through its bezel-less design which gives an 81 percent screen-to-body ratio, which besides creating a beautiful seamless effect, makes the 1080 display easier to manage in one hand. And, even though unexpected, the display is of the Full HD variety. It is not the first smartphone of the kind, but it's a feature that appeals to many. This was doable through RC 2.0 technology, which bends light through the 2.5D Arc Edge Corning Gorilla Glass to make the display seem wider and conceal the side bezels. Z11's metal frame is made of light and durable 6,000 series Aluminum Alloy, but between the screen's glass and metal frame there is a buffering layer that protects the phone against accidental drop damage.
Overall, the smartphone sports a very posh look, especially with its black gold version (Z11 will be available in three versions, including the more common gray and silver models). But the difference is packed inside its 7.5mm (0.3 inch) slim body—a Snapdragon 820 processor, Adreno 530 image processor, 4GB or 6GB of RAM (the difference will be mirrored in the price), 64GB of internal storage expandable to up to 200GB through a microSD slot, a solid non-removable Li-ion Polymer 3000mAh battery, an 8MP front camera and fingerprint scanner on the back. The fingerprint scanner doubles as shortcut key for taking regular and scrollable screenshots, as well as for recording the screen.
Performance wise, the device runs Android 6.0 Marshmallow with Nubia's custom skin on top (NewPower 2.0), optimized to increase power effciency by enabling users to select from 10 usage scenarios including Social Communication, Gaming, Videos, Music, Photography, Shopping, Sports, Reading, Call and Navigation. Furthermore, the device comes with a built-in dual-charging chipset—Nubia Quick Charge 3.0—which, the company claims, is 4x faster than conventional charging.
One major selling point of the new Z11 is the 16MP rear camera with back-illuminated image sensor and Sapphire Glass IR Filter, advertised as "DSLR quality". The camera is based on a relatively large 16MP 1/2.8" sensor with f/2.0 aperture and a mix of OIS (Optical Image Stabilizer), Nubia HIS (Hand-Held Image Stabilization) and EIS (Technology and Electronic Image Stabilizer) of which the company says "is perfect for taking photographs with long exposures without the use of a tripod". The device can provide up to a 72-second long exposure, ideal for low light shots of cities, streets and even stars. Its 8MP front camera is less impressive, but its large pixels and "smart light compensation" should deliver good selfies.
Z11 will be available at €499 ($558) for the standard device and €599 ($669) for the black gold one. Even though pricing was presented only in Euros so far, Nubia plans to sell the device internationally.