Investment Management Trends
By Yardi Blog Staff on Aug 16, 2022 in Technology
One of the major challenges in investment management is providing visibility to investors. Driving transparency between owners and investors leads to increased investor confidence, reduced risk and a healthier relationship for all parties involved. Communicating with investors and allowing them access to reports and data is critical when it has become evident that in-person meetings will be less and less common.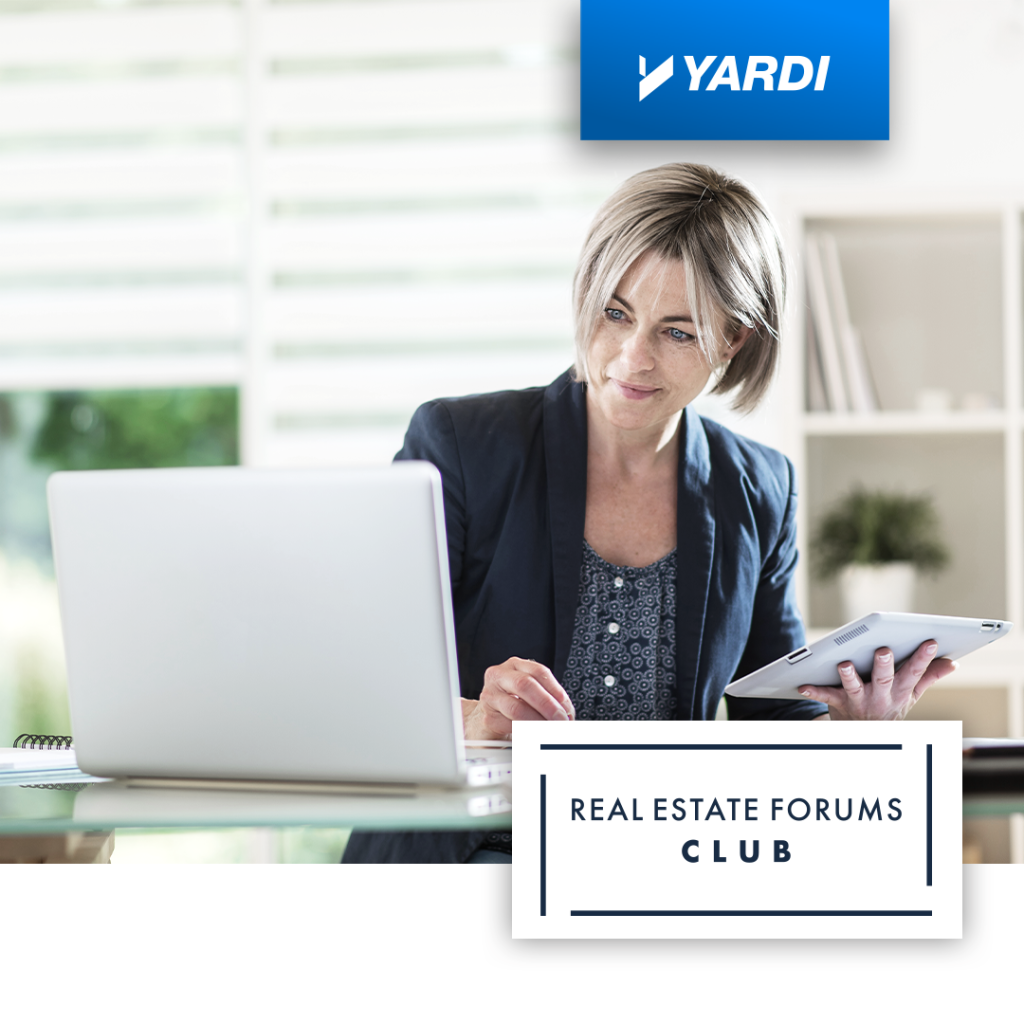 Technology platforms streamline day-to-day tasks and provide greater efficiency to reduce the risk for human error. Chris Barbier, Yardi industry principal, explained this premise on a REF Club podcast. For example, you could simply enter a number wrong into a formula. An employee who operates the spreadsheet could leave the business, and interpreting data could become a strenuous task. Numbers have to be auditable. There has to be integrity to the data as it rolls up the ownership structure, as Barbier explained. "As an investor, you get the confidence of knowing there is a platform behind a number and that it's not just being calculated manually in a spreadsheet," he said.
Transparency is also vital for members of the organization beyond the accounting department. "Folks in investor relations, portfolio management, asset management, fund management, they may be the consumers of the accounting information but may not have direct access to the accounting system," Barbier said. These roles speak directly with investors. Internal departments' visibility can help them pull up data faster, answer questions, provide details, and broaden the overall transparency between the company and its investors.
The pandemic highlighted communication as a value proposition with stakeholders even further. Tech solutions have improved collaboration and communication between teams internally, making remote work more successful than most organizations anticipated. But these tech platforms have also allowed for business continuity in which investors still felt connected to the organization. They were still receiving distribution checks or payments in a timely fashion and never lost visibility into the financial status of a company during a very uncertain year.
Investors justifiably had more fear or concern about their portfolio over the past year. Yardi addresses those questions with their investment management solutions. Investors are often asking, "do I have that in my portfolio?" as Barbier explained. "Is that impacting my return? How is that impacting my investment?" Barbier said these were the common questions from investors. "We've done a lot in the investor communication side in the past year because we've seen clients want to adopt the technologies. COVID accelerated that, but some clients were already going in that direction," he added.
Tech platforms such as Yardi's investment solutions are a driver for growth and operational performance. Organizations can scale, build value and gain investors without adding staff or additional costs for multiple solutions due to the added efficiency of a single connected platform. Additionally, as Barbier explained, tech provides a new level of asset oversight and risk management, with better access to asset-operational data. "New tools provide that visibility, so [you have] more proactive discussions and less reactive. That starts to gain some efficiencies over time in terms of getting ahead of things that come up at the operational level," he said. Allowing clients to find ways to squeeze additional value and return yield from the assets.
Investors want to have the ability to answer their questions and find the data they're looking for when they want it. "They're checking in, at least monthly, to see their positions, their information and where they are with their investments," Barbier said. But the key is that investors are more involved and more knowledgeable about their standing now than when clients were passively sending information out to investors via email or other avenues. Tech platforms provide that window for self-service that investors seek.
"We've seen a trend for a few years now in the U.S. where many investment managers are moving from best of breed to a single integrated solution," Barbier said. Owning the data from the investor all the way down to the lease provides data governance, efficiencies and allows for more informed discussions with asset operators. It also provides the data needed to answer the detailed questions coming from investors without waiting for outdated reports.
Technology platforms for investments are providing new levels of visibility and communication between asset owners and investors. As investors become savvy both in terms of their expectations of a technology platform and their detailed questions about their investments, having the right tools in place becomes a critical part of organizations of any size to increase investor confidence, provide transparency and gain efficiencies.