Grow Investor Confidence – And Your Business
By Yardi Blog Staff on Apr 18, 2021 in Technology
The investment world historically has been an industry filled with spreadsheet reports and snail mail paper checks. Errors can arise when entering data in multiple spreadsheets and relying on disparate systems is inefficient , especially when sharing information between investment, investor and accounting system. Thankfully, technology is transforming investment management for real estate.
Investors now expect on-demand service and self-service access to key metrics, capital transactions, important documents and reports. Having the right technology creates better value for investors, which leads to increased investor confidence. Investment management technology can improve communication, increase visibility and provide easy access to performance metrics. Top systems are mobile-friendly and available wherever, whenever access is required.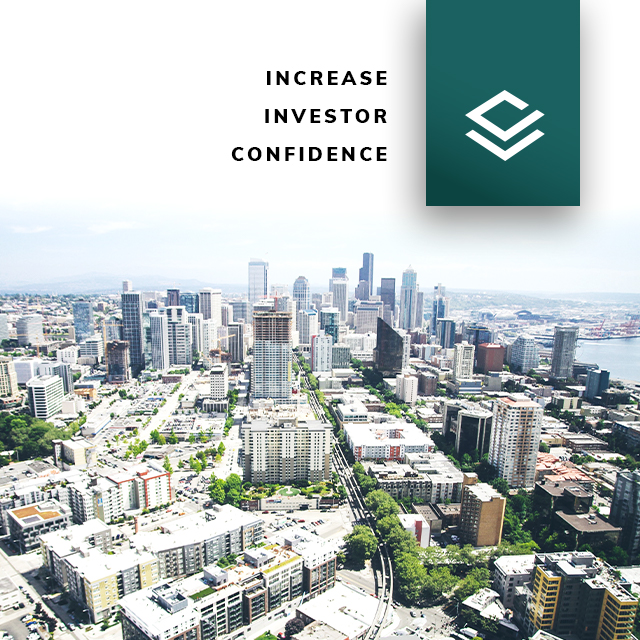 Improve communication
Managing the relationships with existing and prospective investors is a key part of growing any investment business and raising capital. Yardi Investment Manager provides a platform that makes communicating with investors more efficient, easier and error-free.
Cohen Asset Management's investor relations staff can log into Yardi Investment Manager and see the online tools their investors are using, deals they are involved in, contact information, returns, distributions and other information. Scott McGinness, principal and chief financial officer, shared: "By being able to deliver information when it's needed, we don't have to follow up with the investor later, which is easier on both parties, "
Organizations benefit from a single connected tool that helps:
Centralize communications with existing and prospective investors
Manage capital call and distribution notices with investors
Easily send out correspondence, track activities and follow up tasks quickly
Enable better collaboration with new investment opportunities
Increase transparency and accuracy
Yardi Investment Manager is a single source of the truth for investor and investment information. Provide access to portfolio and property metrics directly to investors. Automate the subscription agreement process for new investment opportunities with existing or prospective investors.. With an integrated solution, there is no need for disparate systems and manual transfer of data. This allows you to provide timely access to information to your investors.
By easily compiling and communicating accurate information, Yardi Investment Manager strengthens Cohen Asset Management's investor relationships with superior service and allows the company to maintain a lean organization.
Access information easily
In addition to investment and property metrics, Yardi Investment Manager makes it easy to publish reports, tax documents, subscription agreements and more to investors through an online branded portal. This allows your investors access to information anytime, anywhere. And since the portal can take on your company's personalized branding, it will offer offer a customized , highly professional experience for investors.
Manage portfolios on the go
Yardi Investment Manager provides access to investor and investment information on any device. It makes it easy to find and review every piece of information you need, from anywhere, so you can have informed discussions with your team and your investors on:
Portfolio and investor data
Risk monitoring
Fundraising
Capital transactions
Investor communications
Yardi Investment Manager is a single connected solution that brings investing partners together and instills investor confidence. Provide access to reports and detailed documentation so your investors feel an increased sense of connection and value with their partnership. Yardi Investment Manager is part of the investment suite of products, a fully-integrated platform available with Yardi Voyager, Investment Accounting or as a standalone solution.
Overall, you'll improve efficiency and boost visibility into investor activity and investment metrics, making portfolio oversight simpler than ever. Join an Investment Manager webinar to learn more.