A Paperless Reality
By Leah Etling on Jan 3, 2013 in Technology | 2 Comments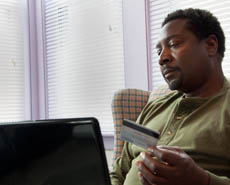 It's the time of year to make resolutions, and Steven Rea of Roscoe Properties tells us that the Austin, Texas property management firm has set some ambitious property management technology goals for 2013.
"This is still very much an analog business," observes Rea, who has been in the industry for ten years and worked his way up to Vice President of Administration after starting at Roscoe as a site level property manager. "My goal for our company, and a way our company set itself apart, is as a digital company in an analog world."
With that goal in mind, Rea and Roscoe Properties owner Jason Berkowitz are using technology best practices to make the properties they manage operate efficiently, for their employees and residents alike. Two of their goals for the year are ambitious by industry norms, but attainable given the progress they've pushed forward so far.
"I want to be able to say that we have 95 percent of our residents pay electronically and we have a 100 percent paperless office by January 2014," Rea said confidently. Currently, 65 percent of the Roscoe portfolio submits monthly rents electronically; up from 10 percent two years ago, with some portfolios the company manages boasting over 80 percent electronic remissions. In January 2013, Roscoe Properties will manage 3,000 rental units, the majority in Austin, with 700 units in San Antonio.
"I've got my accounting department almost paperless, just making use of the technologies we already have. It used to be that accounting departments would have file cabinets and banker boxes full of invoices. We still have those file cabinets, but they're all empty," Rea said.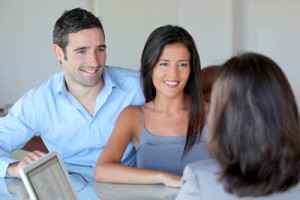 A last remaining barrier to an all-digital office has been the historic need for paper records. Though Roscoe now rarely executes a lease that isn't filled out and signed electronically (the company uses Blue Moon Software, the exclusive distributor of the official lease forms approved by the Texas Apartment Association), sometimes there is a need for copies of lease documents, such as a property sale or client request.
"There's not yet an efficient way to provide a client or a third party with a full set of lease files. That's the biggest obstacle. I think that Sharepoint is going to offer me that solution – that's my hope, and that's what we're going to try to do." He was referring to Yardi Orion for Sharepoint, which leverages SharePoint tools, and combines the financial and operational data in your Yardi Voyager system with Yardi Multifamily Suite ancillary services to provide business intelligence, document management, corporate websites, and employee portals
Rea mentioned that RentCafe's electronic lease option is now seamlessly integrated with Blue Moon, eliminating a time-consuming need for data entry duplication. Roscoe's property marketing websites are provided by RentCafe from Yardi Systems, and the company uses Yardi Voyager as its data and accounting platform.
Saving time is a major motivation for Rea, who estimates that he has shaved at least two days off his site teams' monthly workloads by pushing electronic payments alone. And the move has also helped out with the monthly bottom line.
"Companywide I have over 94 percent of rent in the bank on the morning of the fourth of each month. Electronic payment and ease of payment is a big piece of that," he said.
Converting residents to an electronic payment plan hasn't been difficult. Roscoe Properties doesn't charge an additional fee for ACH transactions, so the resident has no reason to attempt to avoid a surcharge by writing an old-fashioned check.  When residents are signing their leases – electronically – at the leasing office and ask to write a check for the deposit and first month's rent, agents take them to a computer and sign them up for monthly ACH withdrawals on the spot.
"The less time my site staff has to spend processing checks, the more time they can spend serving residents, handling maintenance, and doing the things they need to do for retention," Rea noted.
Roscoe is still assessing how it will use tablet computers in its daily operations, and the company was one of two who recently beta tested Leasing Pad and suggested changes and refinements to the new Yardi product.  Along the way, one resourceful leasing agent used having a tablet in hand to lease a unit to a couple – even though one half of the duo couldn't make it to the showing. The agent used the iPad's video camera to shoot a quick movie of the unit, focusing in on amenities important to the couple. After emailing the video to the male half of the couple stuck at his office, they were able to decide to take the unit right then and there, no second tour required. Rea has suggested that agents could use Apple's FaceTime product for similar results.
Rea tells us that the fact that he and Berkowitz are both members of the Millennial generation that's become such a focus of multifamily marketing these days has probably aided their tech-friendly approach, but it doesn't define it. They've found that an in-person appointment works better than a form letter to handle a lease renewal, for example, especially when there is a rent increase involved. And they ask their staffers to write thank you notes to new residents and prospects – with a pen, on card stock.
"People are so inundated with automatic stuff. You want to automate everything that should be automated, but from a pure service and people standpoint, there are some things that shouldn't be automated," Rea observed.
"We didn't set out and say we want to be a super tech-forward company. We want to be the best property management company, have a high level, professional quality product and service, and compete with any management company out there. For us, the difference has been that we are not afraid to enact change."
Sounds like 2013 is going to be another year of innovation at Roscoe Properties – we can't wait to see what they'll do next!