That's a Wrap!
By Erica Rascón on Jan 3, 2019 in People
Getting an email from the human resources often means forms to fill out or documents to sign. The creative minds in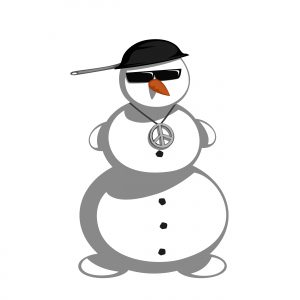 Yardi Atlanta HR decided to spice things up. It has become their tradition to encourage holiday cheer by hosting a fun and engaging activity for the office. This year, they sent out an email initiating the first ever Yardi Wrap Battle.
No, it wasn't a present wrapping contest. This battle challenged teams to create a holiday-inspired rap song.
Catrina Ishman, human resources generalist with Yardi, shared the inspiration behind the event. "One of our employees writes a daily positive message on her white board," said Ishman. "As I was reading Monday's message, I thought, 'Wouldn't it be fun if we could do a poetry contest but with a twist?' and the wheels started turning from there. We decided on a Wrap Battle that's a play on wrapping gifts and wrapping up the year 2018."
For the Wrap Battle, teammates collaborated to write, perform, and record a 60-second rap. They were challenged to include the words: wrap, jingle, bells, snow, and Yardi. A committee of peers judged the submissions and announced the winners based on overall creativity.
The winners of the 2018 Wrap Battle represent RentCafe Affordable team! The grand prize is a catered lunch of their choice. In the spirit of the holidays, HR decided to create a snack basket for other participating teams.
In addition to showing the friendly side of HR, the annual holiday events support Yardi corporate culture.
"Some of the characteristics that make up Yardi's unique culture are fun, collaboration and team work," said Ishman. "I think activities like these allow employees to showcase their creative sides while still embodying who we are as a company. Our culture is part of the reason why we are one of Glassdoor's 2018 Best Places to Work."
Below is RentCafe Affordable's creative genius at work: