Smart Growth
By Erica Rascón on Jul 26, 2017 in People
New hire onboarding is a necessary process for all growing m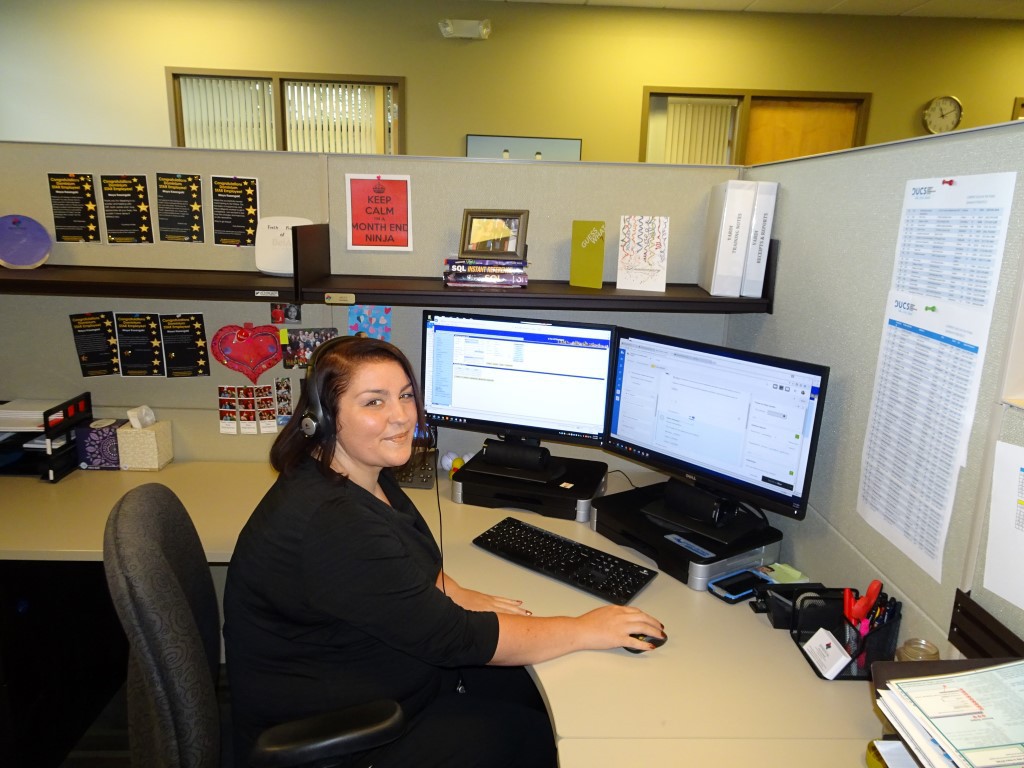 ultifamily organizations. It is also a major pain point. Dominium, a Minneapolis-based leading apartment development and management company, set goals to double in size by 2025. To reach its goals, the company needs an innovative and efficient training solution.
Maya Kasangaki, Senior Service Desk Technician and Yardi Trainer, explains how Yardi eLearning has prepared her organization for growth.
Onboarding Dilemmas
Dominium faced challenges that are familiar to other property management firms: high turnover and costly, inefficient training processes.
The organization hosted monthly weeklong trainings for new community managers at the corporate office.  In addition to regular conference calls, these nearly six-hour training sessions consumed the majority of Kasangaki's time. Once complete, she lacked a consistent way to track students' understanding and content retention.
"If we have training with 12 people on the call, it's hard to make sure that everyone is absorbing the information. They aren't as comfortable bringing up questions or starting a discussion in the midst of a training," she observes.
High turnover exacerbated the already frustrating situation.
"Because of the staff turnover in property management, we would train someone but they didn't have basic knowledge of the industry. The information we provided  was maybe going over their head. Then we would hire someone to replace them and we would have to begin this process all over again," says Kasangaki.
Dominium sought a training solution that would simplify and expedite new hire onboarding.
Online Solutions for Onboarding and Growth
In 2016, Dominium implemented Yardi eLearning. The company customized the curricula to include soft skills courses, videos, webinars, and more.
Kasangaki appreciates the ability to deliver content in different formats, allowing learners to receive the information in a way that appeals to their learning style. She is also able to gauge students' content retention.
"With eLearning, we can get a better idea of who is absorbing the content. Because there are quizzes and reporting built into eLearning, we're able to track those who need additional training. We can see how many times it takes them to complete the quiz. And they are available to take continually if they need to reference them. It's an ongoing resource, which wasn't available with what we were doing before," she says.
The online training platform also helps Kasangaki manage her time more efficiently, making way for new projects such as professional development for employees.
"More than 80 percent of my time was teaching the same classes every week for two years," recalls Kasangaki with a sigh. "Now, I'm able to provide support in other areas and I have time to work on other projects. Even if I were to track the amount of time that I spent building the classes, I've cut training time down by 40-50 percent."
One of Kasangaki's new projects includes a Yardi internal user group, comprised of one member from each department within the company. The group meets twice a month to explore how each department can improve its use of Yardi software. It is also a time to receive product demos and updates.
To make the meetings fun, Kasangaki hosts parties and happy hours. "They are really awesome," she smiles.  "We sometimes have games, prizes, photo booths and interviews. Because all of our site staff and corporate employees use Yardi, we want it to be something that can be fun."
Such activities are part of a larger plan. Dominium has set a goal to double in size by 2025. Kasangaki sees eLearning as a tool to mitigate growing pains and maximize efficiencies as the organization expands.
"Right now, we have roughly 27,000 units and we want to grow to 40,000 by 2025. This is built into the model of having a more standardized way to onboard and train," Kasangaki says. "We have consistency across the board in all departments thanks to eLearning. It's a great system for hiring."
To learn more about your organization can grown on Yardi eLearning, join a webinar