Reach, Racing + Robots
By Erica Rascón on Nov 9, 2020 in People
Marketing, motorcycles and robotics all find a home within Melissa Zavas. The California native has creatively blended her interests in a way that empowers teens and builds community.
The road to Yardi
Zavas is a marketing specialist with RentCafe REACH. She and her team provide search engine optimization (SEO), pay-per-click (PPC) advertising, social media marketing and reputation management services to Yardi clients.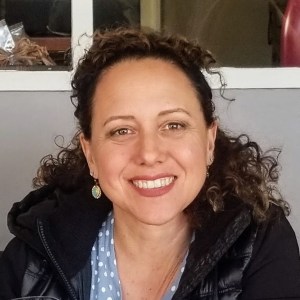 Learn how SEO and PPC can increase leads by 160%.
The most challenging aspect of her job is staying on top of digital marketing trends and Yardi's quickly developing software. "Yardi is incredibly growth-oriented. We are consistently growing our current software and expanding into new areas," says Zavas.
"But it's worth it," she smiles. "I find developing relationships with my clients and across teams very rewarding. I'm also accustomed to the changing demands of digital marketing."
Zavas began her marketing career shortly after college. Her family is heavily involved in the automotive industry, and her father helped found the Baja 500, a Mexican off-road motorcycle race on the Baja California Peninsula. She soon began a mail-order motorcycle parts division as an extension of her family's wholesale company.
"Quickly, I developed a loyal customer base by giving technical advice to match people's riding styles with the performance parts we sold," says Zavas. "Mail order was quickly turned into an eCommerce business as internet shopping took off. I created our first website and developed the eCommerce portion. It grew over 12 years. Through those years, I gained experienced in both business and in digital marketing."
Her technological insights and marketing savvy paid off. Zavas was named a Who's Who Female Owner in the Automotive Industry by Cambridge Who's Who in 2007-2008.
Though Zavas sold her motorcycle parts business, she is still an avid motorcyclist. She enjoys riding her Ducati Monster 696 as often as possible. She also found a creative way to share her interest in marketing and technology with the next generation.
The Circuit of Life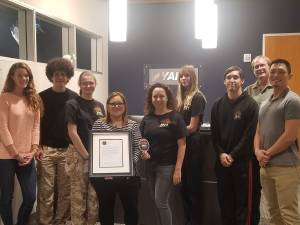 For the past three years, Zavas has mentored the business department of Team 3925 – Circuit of Life. The Science, Technology, Engineering, Art and Mathematics (STEAM) program encourages high school students to build competitive robots and engage in community outreach in Ventura County.
Mentoring with the organization was an easy choice for Zavas, who identifies overlap in her interests:
"Motorcycle racing and the FRC Robotics program are both highly competitive and involve design, travel and technology," she says. "Design and technology are quickly evolving. Each year, we get a new list of specifications that the robots must meet and tasks to perform. Just like motorcycle racing and Google's changing algorithms, each season brings new challenges and standards to the robotics team."
Ventura Educational Partnerships offers the robotics class to any Ventura Unified School District high school student. There are typically 40-60 students from four local high schools. Students earn both high school and college credits.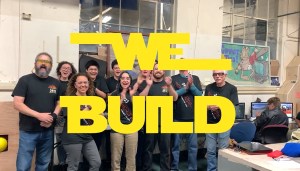 "Our facilities include various workstations for each of our student-led departments. As a mentor, I provide guidance and teaching in areas of marketing, project management, leadership, outreach, office skills, fundraising and interpersonal communication," explains Zavas.
The role was a perfect fit for Zavas, "My work directly influences the mentoring that I do since I get to learn the latest marketing trends and best practices for websites. I also hone their time management skills that we can use for community events and setting goals and deadlines."
The experience has been rewarding and encouraging for marketing specialist. She fondly recalls seeing students take ownership of outreach event coordination during the Camarillo Airshow.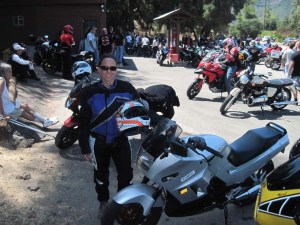 "Students showed up super early in the morning to set up the robotics field. They directed adult and student volunteers," says Zavas. "It was nice to see of these teenagers volunteering during summer holiday. They were not getting any class credit for their efforts. It was clear they were there to having fun and engaged in the robotics program."
Learn how you can support Team 3925 – Circuit of Life.
Mentoring students in the robotics program and guiding them as they develop their business and marketing skills has brought Zavas a lot of joy.
"High school students can get withdrawn and insecure as they navigate being teens. I find it really wonderful to see them have fun while they develop hands-on and interpersonal skills. They boost their self-confidence while working in the robotics program and giving back into their community," says Zavas.
This year, the students elected all-female leadership for the team. "That's terrific to see in STEAM where females are the minority," reflects Zavas. "This means we have female leads for areas of computer programming, CAD-CAM design, mechanical engineering, electrical engineering, and operations."
To learn more about the outstanding work Yardi team members outside of the office, visit our People page.