One Team, One Dream
By Erica Rascón on Jun 4, 2021 in Global, People
When Yardi expanded to the Asia Pacific (APAC) market 15 years ago, it entered uncharted territory. Supporting a new team more than 11,000 miles away from the Santa Barbara headquarters required creativity, cultural savvy, a bold sense of exploration—and of course, technology.
Since then, the Yardi Systems Pty Ltd. has established itself as a trusted leader in proptech. That trust has developed in part due to the marketing team which consists of three members serving from Sydney and Singapore. The team builds association relationships and develops the Yardi profile as trusted partners to and supporters of the real estate industry. This is done through content-rich materials such as white papers, articles, online events and APAC's biggest initiative, the APAC-wide PropTech survey.
The team is also responsible for translating Yardi's global identity to the local markets. This includes marketing materials dedicated to the APAC region as well as sales and service materials.
Big fish, growing pond
Marketing manager Nina Feldman began her career with Yardi APAC five years ago. She was intrigued by working with a global organization that was relatively new to the region. "I get to work in the most awesome corporate environment that also functions like a startup – this gives me a whole heap of challenges but lots of fun, too," says Feldman.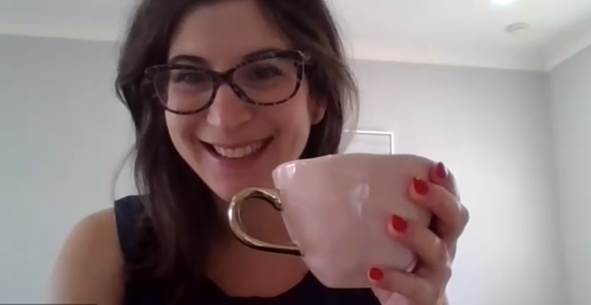 The APAC marketing team shifts through diverse workflows to accommodate the needs of the region's sales and services teams. She finds it challenging to balance local agility with the unique demands of a global organization. It's a challenge she tackles each day with the help of communication.
"Communication, communication, communication. I'm a firm believer in one team, one dream. We're all working for the same outcome. Whilst the ideal process never exists, I will always keep everyone in the loop so they feel informed and comfortable with whatever is happening or the timelines involved," she says.
Get in-depth insights on local best practices at the Mingtiandi Asia Logistics Real Estate Forum, sponsored by Yardi.
Building cohesion while working thousands of miles apart
Sasha Shatilova and Ian Khoo are marketing associates in the APAC team. Though both virtually joined Yardi during the pandemic, they felt welcomed and engaged from day one.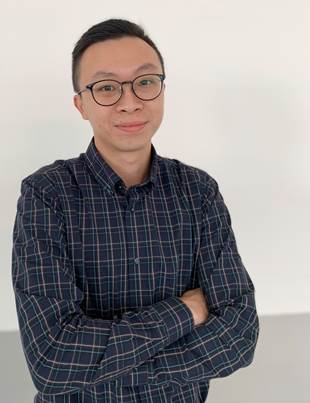 "A highlight is definitely the first team lunch with Nina and Ian where each of us made a short PowerPoint presentation about ourselves. Very geeky, I know, but we have really bonded as a team through that activity," says Shatilova.
Khoo adds, "It has been a complete work-from-home environment which eliminates that warmth you get when you are in an office. Thankfully, my marketing team has been really warm and supportive and daily video calls with them has generated that sense of camaraderie that you'd get over office lunches."
Both associates were pleasantly surprised by corporate culture at Yardi. "There is an incredible support system here at Yardi," says Shatilova. "Despite it being a very large company, the culture is surprisingly flat. You really feel that your ideas are being respected and your voice heard."
Khoo agrees. "I am able to feel a sense of community. Nobody shies away from extending a helping hand wherever possible, be it across the world in the U.K. or even locally in a separate department. There is a strong sense of collaboration within each project where everyone feels heard and feel like they are able to contribute their own ideas."
Interested in becoming a Yardi team member? Explore opportunities in your area.