Matthew Scott
By Leah Etling on Sep 10, 2013 in People | 3 Comments
A North Carolina native who puts faith and family first, Matthew Scott's colle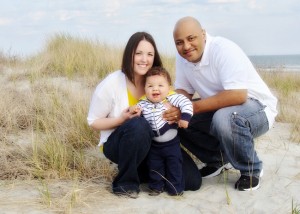 agues on the Raleigh Payment Processing Implementation Team say his energy and enthusiasm is tremendous.
Though he has been with Yardi less than a year, Matthew has already developed a real passion for the company, its products, and the customers he interacts with on a daily basis.
"I love my team, the customer interaction, and helping people," he said. "I feel like we really do make an impact within the company, and that's the part I really enjoy."
Until earlier this year, Matthew thought that he'd spend his entire career at Blue Cross Blue Shield of North Carolina, where he was employed as an account manager. He enjoyed his work assisting insurance agents with the details of their policies and responding to customer requests.
But then a good friend invited him to check out his new employer, Yardi Systems, at a career fair held by Yardi's Raleigh office. Such events are held regularly to attract qualified new candidates for open positions.
Though he wasn't even really looking for a new job, Matthew found himself drawn to the leadership, company culture and potential mentorship and growth opportunities that revealed themselves as he went through the interview process.
He didn't know much about the real estate industry at first, but has quickly learned lots about many verticals that Yardi serves and the incredible variety of technology products that address just about every business services need.
"We've done a great job of letting people know that Yardi will be your one stop for all real estate technology solutions. Clients are very dependent on our software," Matthew observed.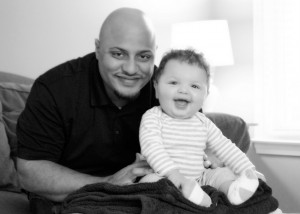 His friendly and personable approach to customer support comes through as he works with clients to diagnose any glitches in their payment processing procedures.  Sometimes it's as simple as a loose USB cable. Other times an ongoing Voyager implementation process requires more in-depth instruction and support.
Throughout the interaction, Matthew is upbeat and positive. His statement when we asked whether he prefers to be called Matt or Matthew says it all:
"My friends call me Matt. Matthew sounds more professional. I introduce myself to clients as Matthew, but halfway through the conversation they start calling me Matt."
The proud father of a young son, Matthew and his wife Stacy dedicate their free time to Emmett, who just turned one. He's recently learned how to walk, so the Scotts have their hands full keeping up with him at the beach, the park, or around the house. Matthew, who played football, baseball and basketball growing up,  proudly shared that Emmett is already  kicking a ball around the house.
Matthew and Stacy, who met as counselors at a Raleigh YMCA camp, will surely share their love of flag football, soccer and other sports with him as time goes by. They'll also share their commitment to faith. As members of the non-denominational Journey Church in Raleigh, they are community volunteers and enjoy participating in church activities.