Love + Basketball
By Erica Rascón on Mar 14, 2020 in People
Kelvin Arps braced himself as he steadily dribbled the ball. He was surrounded by his siblings and cousins, some as teammates and others as opponents. Basketball was serious fun in this family, and he knew he'd have to think fast, communicate well, and find creative ways to out-perform his older family members. When those skills combined, he knew he could help bring home victory for his team.
In the Office with RentCafe
Little did Arps know that he'd grow up to use similar skills in his career. As a RentCafe solutions consultant with Yardi, he applies lessons from the court to his work in the office. "Through basketball, I've learned how to overcome adversity and obstacles. I've learned to be flexible and accommodating to the clients I work with on an everyday basis. Communication is also key, like explaining our features and the benefits of the RentCafé suite. That way, our clients can choose the solution that's best for them and optimize their use of the products."
As a consultant, Arps enjoys working with sales representatives across the nation. Each interactive gives him a unique insight into how people handle situations. He then adapts that knowledge to better serve customers in future interactions. "It's a bit like studying plays and learning about other players," he reflects.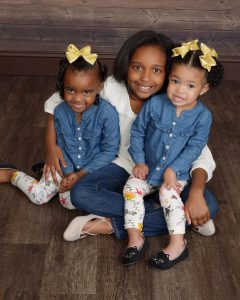 Though Arps excels in his role at Yardi, it's his coworkers who have made his career most fulfilling—even coworkers those who aren't Lebron James fans like himself. "Since day one, I have always been myself and been accepted within the Yardi family. I enjoy most how the Yardi culture embraces you and your family with open arms."
Back on the court with his family
Arps is no longer a little kid outwitting his siblings on the neighborhood court. These days, he applies his knowledge on the court in a different way. He is the proud coach of his daughters' basketball teams.
"I love basketball," explains Arps. "I enjoyed playing with my family as a kid, and I also played in high school. It's great to share this passion with my girls. I really enjoy seeing them learn together and grow as players."
Each girl is developing her own style and learning to hone her strengths. And like their dad, they're learning skills that will help them on and off the court.