Lee-Ann St. Jacques
By Leah Etling on Jun 7, 2017 in People
In the northern half of Ontario, Canada, daily life maintains a bridge to an earlier time. Economic drivers include gold mining, and until recently, a paper mill. Winters are l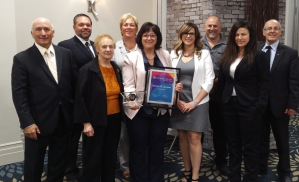 ong and sometimes unusually frigid. One local politician says the area, an eight hour drive from Toronto,  is "truly one of the last frontiers left in the country."
But despite those links to the past, the region has modern problems. Poverty, addiction, domestic violence and elder care are issues here on the last frontier just like anywhere else. Thankfully, there are leaders like Lee-Ann St. Jacques to help address them.
St. Jacques was recently honored as the Influential Women of Northern Ontario's Executive of the Year. A passionate advocate for supportive housing services, she serves as Area Manager of the Cochrane District Social Services Administration (a Yardi client), which delivers social services to a far-flung region encompassing 145,618 square kilometers – and around 83,000 residents.
"Housing is a critical part of our region's future and yet it remains one of the most underfunded elements. Lee-Ann has not let that deter her from leading one of the most significant housing outcomes of our generation," wrote Peter Politis, Mayor of Cochrane, one of the larger towns in the district. Politis and other area officials expressed profuse support for St. Jacques' nomination for the executive honor.
"One primary passion for Lee-Ann is that of ensuring adequate and affordable housing for the growing needs of seniors living in our community," wrote Michael Shea, Mayor of Iroquois Falls, the town where St. Jacques lives and works. In addition to her day job, she has also served as the director of the Iroquois Falls Chamber of Commerce and worked toward establishing a community senior center and garden.
"For me it is all about the people I serve. It is seeing the impact on their lives, that is my motivation. Everyone needs a safe place to call home; to live in dignity and to achieve a healthy quality of life," St. Jacques said.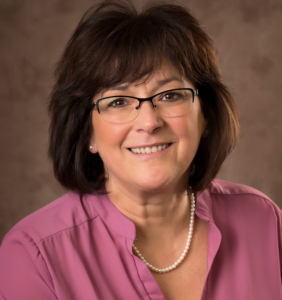 She fell into public housing somewhat accidentally as a career path, but has now been with the CDSSAB for 28 years. In that time, St. Jacques has worked on numerous development projects to augment the area's housing stock and consolidate local delivery of social services. Housing for victims of domestic violence and two-bedroom affordable and accessible units for seniors have been among the projects. The most recent work involved a public-private partnership to construct 32 units of supportive housing for seniors.
With the final closure of the Resolute Paper Mill in Iroquois Falls in 2015, a significant portion of the town's population relocated to find other jobs. The ripple effect impacted many. NE Ontario Communities are struggling with youth out-migrating to secure employment and seniors leaving to reside in supportive and assisted living facilities.
"We are ahead of the curve when it comes to senior supportive and affordable housing, but we are not at the crest of Baby Boomers yet. This is a pilot project for us as we know based on our demographics and community consultations there is going to be an increasing demand over the next 10-20 years," she said.
Mayor Politis noted: "Our mothers and fathers, who have built their homes and lives here, can now remain in their roots, with dignity and family nearby. I can't think of a better gift from one person to many others."
Within her organization, St. Jacques has impacted future-focused change, including the implementation of the Yardi Voyager platform. With such a far flung region to oversee, she noted that Yardi's cloud based technology has been a huge help to the CDSSA.
"Because of the size of our district, to be able to go to another community and have access to the database, or to be able to work from home, that's fantastic," she said.
While St. Jacques is recognized regionally for her work, she is also known by her colleagues as a positive force for good.
"Lee-Ann is an amazing woman and has a strong passion for what she does," said Susan Diano, Social Housing Team Lead in Toronto. "This is well deserved recognition."