John Pendergast
By Erica Rascón on Mar 7, 2016 in People
John Pendergast first learned the importance of persistence and attention to detail as a musician. The avid guitarist plays music from a wide range of genres, honing in on the nuance within each piece.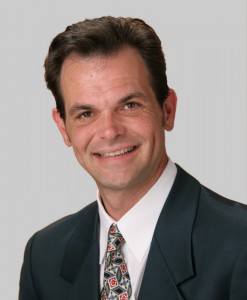 "There is a great attention to detail in playing music and different instruments," explains Pendergast, Senior Vice President, CSD at Yardi. "There is so much detail in how to intonate and emphasize particular notes in a sequence with the right timing. You have to practice often to get it right, but you always keep learning."
"Both of those things are very relevant at Yardi. The need to do things over and over again until you get good at them is a key piece. There is also great importance in exercising attention to detail and making sure that we do the right things for our clients. "
As the needs of clients change, Yardi software and services develop accordingly. Pendergast and his team take the time to understand the details of the user experience. The team then creates and supports software that makes the user experience practical and seamless.
Transaction processing through Yardi is one such example. The expectations of today's renters and tenants are vastly different than just a few years ago, triggering a focus on online and mobile payments.
To meet these demands, Yardi created a robust suite of payment processing options for clients: Yardi Online Payments™, Walk-in Payment System (WIPS®), Yardi CHECKscan™, and RentCafe® TextPay™ integrate with Yardi Voyager® and Genesis 2 to streamline rent collection, cut operational costs, and reduce processing errors.
Residents can conveniently pay rent online, via text, or at participating retailers. Clients can also quickly bulk scan and digitize rent payments made with checks and money orders. Services are available for residential and commercial clients.
Pendergast says: "We see lots of transactions that come from mobile devices. TextPay is gaining popularity in multifamily. Yardi Online Payments is also in high demand, where renters can use their mobile devices to go to the RentCafe resident app and pay their rent online."
"For the affordable part of multifamily, for different compliance and subsidized projects, WIPS services are also big," continues Pendergast. "Residents can go into a major retailer and pay their rent at the retailer instead of going online or writing a check."
The needs of clients are different in the commercial sector. Standard checks with a wet signature seem to be the preferred payment of choice for cash receivable payment transactions. As such, Yardi CHECKScan™ continues to be the platform of choice. For payables processing, Yardi PAYscan™ mobile best meets clients' desire for efficient payment processing.
While it may seem that all of the bases are covered—from hard cash to digital text payments—there is still room for innovation. Pendergast and his team have some promising plans in the pipeline.
"These are visionary statements and time will tell if they come to pass," shared Pendergast. "We're looking more at expanding the use of shopping online through Yardi Marketplace and managing vendors through VENDORCafé. As clients work with their vendors through VENDORCafé, vendors can see all of their invoices online and submit invoices online, which will go right to the Voyager system.
"When that happens, it instantiates that regular workflow that requires approvals. Clients can be on their handheld device using the PAYScan app to see those invoices and have them approved properly. So further expansion of the Marketplace and VENDORCafé for both commercial and multifamily will be coming soon."
The refinement of products and services will continue. That's simply what Yardi does to help clients succeed.
"I've forged my career with Yardi because there is a real focus on client satisfaction, working together to make sure that the clients are satisfied. As Yardi moves forward in technology and features, there is always something new to learn, some new avenue that's being exposed. We're always stimulated and challenged by it," says Pendergast. "It makes Yardi a fantastic place to work, and it makes everyday operations easier for our clients."