Jennie Kirby
By Leah Etling on Sep 18, 2012 in People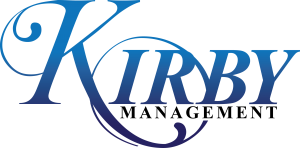 As the owner and principal broker of a full service property management firm in Lafayette, Indiana, Jennie Kirby has insight into every sector of real estate in her Midwestern hometown.
She and husband Aaron, associate broker, work with all types of real property at Kirby Property Management, from shopping centers to student apartments to single family homes to storage units and even fraternities.
Their dedication to personalized service and client satisfaction has allowed them to grow their business quickly. And as a result of the hard work, last month the Kirby team was honored by the Greater Lafayette Chamber of Commerce as the Small Business of the Month.
Working with four employees, Jennie and Aaron Kirby manage 35 single family homes, three shopping centers, a self-storage facility and the Sigma Nu fraternity at Purdue University. They also handle leasing and sales for commercial and residential, and tenant advisement.
What binds all these sectors together? A need for quality customer service, which is one of Kirby Property Management's focal points.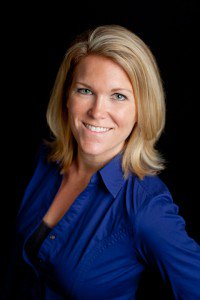 "Really helping people find a home or a location for their business, representing tenants in any way shape or form is my favorite thing. I love to see the reaction they get when they finally get the lease signed and there's that sense of relief that it's done and they can make that next step in their life and move forward, whether it be with a business or a residence. That's really a refreshing thing for me," Jennie Kirby said.
Delving into so many different real estate sectors certainly has its challenges, especially when it comes to maintenance.
"Nothing's ever the same – every day it changes. We don't know if we're going to be hanging a picture for a residential tenant or fixing a water main for a commercial property, so the diversity of talent we have to find in our maintenance technicians is huge. We have to rely on them to be able to handle just about anything, big and small," she added.
Property management is not the career she ever expected or planned on. As an early education major at Purdue, the Indiana native figured that she would become a teacher after graduation.
But a college part-time job handling bookkeeping for an office building turned into a part-time commercial management opportunity after college, and before long, Jennie incorporated herself and built her own firm. In addition to her credentials – she holds a Certified Property Manager® designation from the Institute of Real Estate Management, as well as Principal Broker certification – she has a strong grasp on new technologies and stays up to date with the latest in lease law.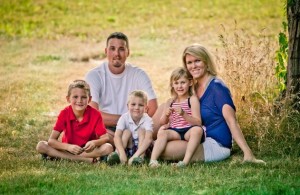 At home, the couple stays busy raising their three children – sons Cameron, 8, and Kaleb, 5, and daughter Alaina, 3. But Jennie still finds time to give back to the community. She will help budding young entrepreneurs with the Lafayette Chamber's Lemonade Day, a nationwide effort that encourages kids to think about business planning and skills while they work on their own old fashioned lemonade stands.
As for her own future business plans,  Jennie says that she hopes to continue honing the focus of Kirby Property Management with a strong emphasis on the commercial sector.
"The commercial management is really our forte. We hope to become acquirers of property, rather than just third party managers. We have a 10 year plan to acquire commercial property and manage it ourselves," Jennie told us.
Learn more about Jennie: 
What is your favorite type of music?
Singer/Songwriter
What is your favorite book of all time?
The E-Myth.
If you have an hour of free time to spare, what do you do with it?
Call my mom.
What kinds of food do you like?
Mexican, Italian and anything with cheese.
Where is the most interesting place you've ever traveled?
Vegas
What do you like best about your job?
No two days are ever the same. It's exciting and refreshing to come in to work every day.
If you could have dinner with anyone, alive or historical, who would it be?
My great grandmother, she passed away before I was born.  My parents named me after her.
What are the words you live by?
Everything happens for a reason.
What do you want to be when you grow up?
A happy, retired grandparent!
Do you speak any other languages, and which ones?
A little Spanish (don't quiz me!)
If you could own one piece of famous art, sculpture, memorabilia or historic artifact, what would the item be?
Dorothy's red slippers.
What are some things on your bucket list?
Travel to California, Alaskan cruise, and run another mini marathon.
What was your last Do It Yourself project?
People have time for those?
What athlete or sports figure do you most admire?
Tiger Woods
What online sites do you visit?
Facebook, Linkedin, kirbyrealtyinc.com, Pinterest
If you could have a super power, what would it be?
Read people's thoughts.
What's something about you that few people know?
When I was thirteen, I worked on the movie set of "Blue Chips" alongside Gina Davis' stunt double from "Thelma & Louise".