YASC Digital
By Joel Nelson on May 22, 2020 in Events, News
Assembling more than 2,000 clients and employees in Washington, D.C., for the spring Yardi Advanced Solutions Conference wasn't an option. But Yardi got creative and delivered all the expected benefits of YASC in a new way this month.
YASC Digital, which was free to clients, comprised more than 125 on-demand courses on asset and investment management software innovations. Spotlight sessions addressed developments in the multifamily, commercial, investment management, affordable and PHA market segments.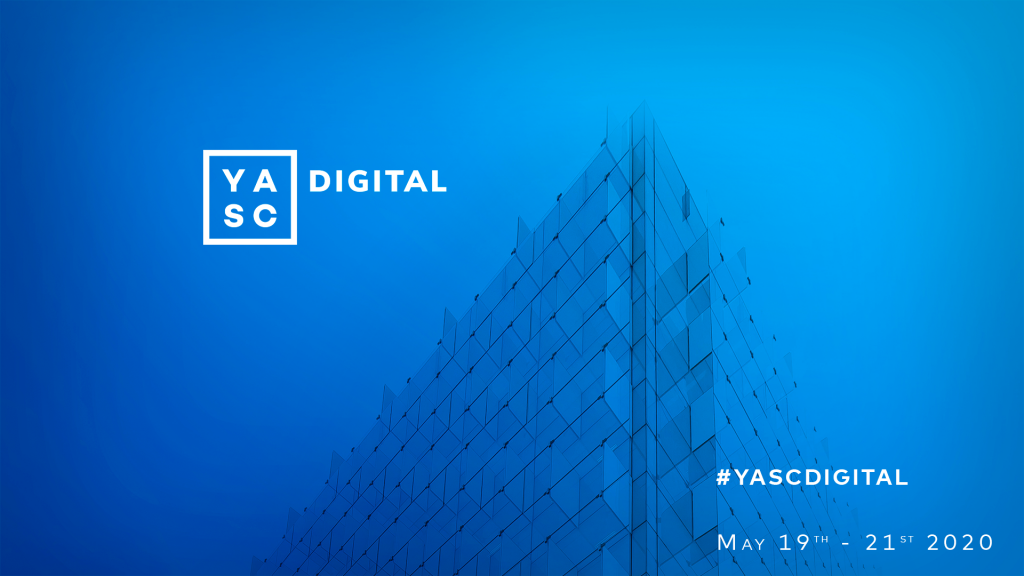 The virtual conference attracted 16,000 participants from 2,500 companies in 30 countries, with attendees completing 107,000 courses and viewing 50,000 hours of content over three days. Yardi product specialists fielded thousands of live chat requests.
Company president and founder Anant Yardi, offering a video welcome in lieu of "meeting and greeting," reaffirmed the company's dedication to maintaining superior client service in the COVID-19 environment. Noting the company's $2 million donation to food banks that are helping communities in the U.S. and Canada weather the pandemic, Mr. Yardi invited his audience to "tackle the future with resolve and optimism." (The company also donated $25 to food banks for every selfie submitted during YASC Digital – see many of the submissions in the gallery below.)
The YASC Digital experience resonated positively with participants. "Thank you to everyone on the YASC team for putting together the digital format … which allows us all to continue to learn and grow with Yardi," said Scott Teem of Portland, Ore.-based Guardian Real Estate Services LLC. "Thanks in no small part to Yardi, we're doing fine," added David Wise of Philadelphia-area LCOR. "Thank you for supporting the local food banks and for keeping us all connected!" said James Juliano, checking in from Berkshire Residential Investments in Boston.
Watch a recap of the event:
Clients will receive an email with instructions for accessing the YASC Digital course material.
The presentation of future YASCs will depend on the status of COVID-19 restrictions. Clients will receive information as it becomes available.
"I would not miss YASC for anything! Even when we are apart, we are still together," said YASC Digital attendee Julia Galtarossa, who works for Gates Hudson in Fairfax, Va.