Yardi Congratulates SFHS
By Natalie Mahn on May 31, 2021 in News, Senior Living
In the world of senior living, it's inspiring to see organizations working to stay innovative and go above and beyond with resident care.
With that, Yardi joins LeadingAge Minnesota in honoring St. Francis Health Services (SFHS) for their outstanding accomplishments in aging services. Recognized with the Award of Honor for Performance Excellence in Aging Services, SFHS has shown their deep commitment to caring for seniors.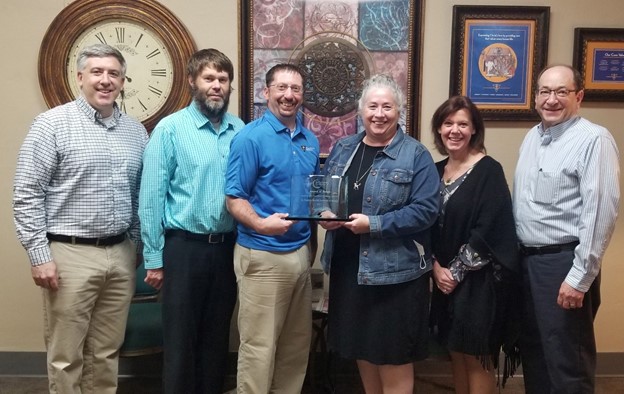 The Award of Honor
In 2017, LeadingAge Minnesota began their Performance Excellence in Aging Services program. The experience was designed to help senior living providers channel innovative ideas and most importantly — improve the quality-of-care services within their communities. The Award of Honor recognizes organizations that have achieved a certain level of performance excellence, and those who wish to continue on that path.
Here's to St. Francis Health Services
For SFHS, a client using Yardi software solutions, their impressive 24 management practices earned them the accolade. These practices fall within six key categories including leadership, strategy, customers, measurement, workforce and operations.
"The Award of Honor in Performance Excellence in Aging Services recognizes the distinct accomplishments and positive outcomes by providers who are committed to the quality of care, services and support provided to older adults in aging services settings," said Gayle Kvenvold, president and CEO of LeadingAge Minnesota. "We congratulate St. Francis Health Services for their demonstrated commitment to quality and excellence in all that they do."
More about SFHS
Since its origin in 1963, St. Francis Health Services has provided services to aging adults. The non-profit, faith-based organization focuses on assisted living, home healthcare, senior housing, skilled nursing and transitional care. Additionally, SFHS offers a full range of therapies plus community and residential services to people with developmental and mental disabilities, as well as mental illnesses.
Be sure to check out St. Francis Health Services' accomplishments in quality and performance excellence. Interested in senior living software solutions? Get in touch or explore the Yardi Senior Living Suite.