Urban Office Supply
By Joel Nelson on Nov 1, 2019 in News
A new report from Yardi® Matrix illustrates that new office property supply in the U.S. is becoming increasingly urbanized, an occurrence that's at odds with historical trends.
Suburban properties constituted at least half of new deliveries every year for the decade preceding. Today, "only 31.3% of square footage under construction is in suburban submarkets," the report notes.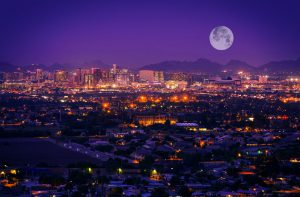 Furthermore, there's heavy concentration in a handful of metros, with more than half of new supply located in the top 10 most active markets and almost 80% in the top 20.
Meanwhile, average asking rates across the country increased 1.4% year-over-year in September 2019, while vacancy rates dropped 10 basis points from the previous month, to 13.3%. Transaction activity was somewhat muted in the first three quarters of the year compared to 2018. "While there was some anticipation that sales would increase in the third quarter due to low interest rates, the third quarter of the year will finish close to the second quarter's $22.8 billion of sales," the report says.
The report dives deep into key elements of the office sector, including drivers of asking rate growth in metros like San Francisco, Tampa, Fla.; and Austin Texas; office-using employment as it compares with the overall economy; and trends in key markets Austin, Brooklyn, N.Y., and Phoenix. Download it now.