Training Property Managers
By Paul Rosta on Aug 15, 2012 in News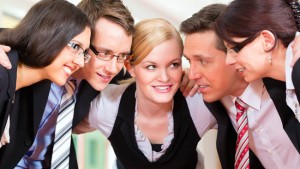 As property managers are increasingly asked to behave like asset managers, their training is taking a unique turn. Third-party management firms and management departments within investment firms alike are coming up with more comprehensive and sophisticated approaches to upgrade their teams' abilities.
One particularly innovative effort is a training facility created by Cooper Square Realty Inc. in its office at 622 Third Ave. in Manhattan. Along with the customary trappings of a property management company's headquarters, the multi-family specialist is installing a 1,500-square-foot training center geared to the needs of managers and superintendents. Seventeen stations provide working models of boilers, burners, elevator cabs, electrical systems, water tanks and roofs. The facility will come complete with a model lobby desk that provides the basis for a discussion about reception and the role of the doorman. Managers-in-training receive instruction in the different equipment through a combination of presentations from experts and video segments. Candidates for manager positions must pass tests on all 17 systems.
"They need to know the working parts of each (system) and each piece of equipment so they can be effective property managers," declares company founder & CEO David Kuperberg, who is a civil engineer by training. Having trained more than 500 professionals since opening a facility at the company's previous headquarters in 2004, he notes that "what the training center has enabled us to do is to hire people at assistant levels and promote them through the ranks, all the way to senior managers."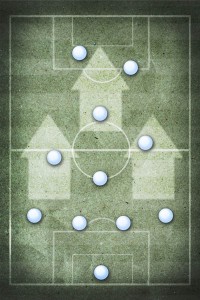 That is perhaps an extreme example, but other companies have come up with other efforts, some more targeted than others. Colliers International's training is not specialized for property managers, but its New Generation program aims at addressing what the company contends is a chronic shortcoming in commercial real estate at large: "We're not a very good industry at bringing along and grooming our bench," explains Dwight Hotchkiss, Colliers' executive managing director for client services.
As a way of bridging that gap, Colliers invites all professionals with five years' experience to join the initiative, which was launched in March 2011. A principal goal is to foster camaraderie among team members of widely varied specialties, but it also offers young professionals an important educational opportunity. New Generation features a monthly conference call for all U.S. geographic regions and a quarterly national call that may include a senior executive like Doug Frye, the company's CEO. Members also participate in regular local networking events and are encouraged to informally share best practices, lessons learned and industry trends from their diverse work experiences. So far, New Generation has attracted about 260 people nationwide.
Industry organizations are also introducing new offerings to reflect the evolving demands on real estate managers. The Institute of Real Estate Management, for instance, offers a full selection of courses to cover the various disciplines, as well as formal certification programs. Last year, Joe Greenblatt, president of Sunrise Management and IREM's current secretary-treasurer, helped the organization develop a course on leadership. Topics range from motivation and communication to ethics and crisis management. A central part of the course is encouraging participants to assess their own approaches.
In May, the Building Owners and Managers Association added a new dimension to its own educational offerings, albeit one at the 35,000-foot level. The organization introduced its inaugural group of 10 BOMA Fellows, a group of senior industry professionals selected from the ranks of institutional owners and service firms. The fellows' stated mission is to take a leadership role in nurturing new talent through teaching, writing articles, mentoring, identifying new talent and other thought-leadership activities.
More possibilities may soon result from the U.S. General Services Administration's new mandate to train the federal government's in-house real estate managers on a variety of fronts. The Federal Buildings Personnel Training Act of 2010 gives the GSA wide latitude to require competence in areas ranging from sustainability and energy performance to maintenance, safety and energy management. GSA officials have said that the mandate allows the agency to train its managers in the tools that are most critical in the new era of real estate management, particularly those skills related to technology. The agency is counting on the new standards to help improve operating efficiency, a goal shared by public and private building owners alike.
It may take several years for the property management profession as a whole to feel the impact of the new training initiatives. But given the GSA's vast reach—its 360 million-square-foot portfolio is the nation's biggest by far—its new training requirements are almost certain to raise expectations for property managers still higher in the years to come.
Paul Rosta is senior editor of Commercial Property Executive. This article was adapted from "Getting Up to Speed," which appeared in the August 2012 issue of CPE.