The Missing Millennials
By Erica Rascón on Feb 7, 2014 in News
Millennials who flocked to their parents' nests during the recession are a huge source of u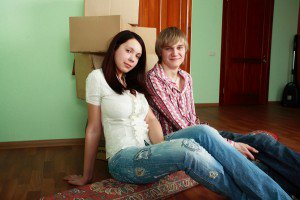 ntapped revenue for the apartment industry. The trick, however, is getting them to leave a place that is so cozy, convenient, and inexpensive.
Millennials, or Generation Y, already make up a notable portion of renters. Yet there is another wave of them, approximately 2.4 million strong, that is dancing on the peripherals of the rental market. Developers are pushing forward with construction plans, optimistically expecting that these young adults will soon form their own households. but there are quite a few challenges that may further postpone, if not deter, the young adults' entrance to the rental market.
The 2013 Current Population Survey data suggests that there are 2.4 million "missing" households in America. Thirty-one percent of this group is comprised by young adults ages 18-34 who are currently living in their parents' households.
Forty-four percent of the missing households are unemployed, meaning that they do not have the financial means to establish their own households—rentals or otherwise—anytime soon.  Even if every adult gained employment today, most leasing offices like to see six months to a year of work history. Some approvals require two years. As young adults accumulate work history, they must also save money for deposits, fees, bills, furniture, and so forth. For the currently unemployed, leaving their parents' household won't be an option for quite some time.
Of the 25 percent of missing households that are employed, multifamily developers face other challenges in drawing them into the rental market. Millennials in general are less likely to have established credit. Experts point to the decline in credit card usage as the main culprit. FICO reports indicate that at the end of 2012, 16 percent of Americans ages 18-29 passed their days without the use of a single credit card. That is nearly double the amount of plastic-free young adults from 2007.
The could be because The Credit Card Accountability Responsibility and Disclosure Act of 2009 limited younger people's access to debt while also promoting a stronger understanding of the credit system. While Millennials (as well as their parents) may be proud of debt freedom, it hasn't helped them to establish a strong credit standing.
Generation Y is also opting out of auto loans. A Federal Highway Administration study shows that the amount of driver's licenses issued to young adults is decreasing. The number of 18-year-olds with licenses fell to only 65 percent in 2008.  Without licenses, members of missing households aren't driving, much less financing their own cars.
This demographic's lack of credit makes them unscorable through traditional credit evaluation methods. Services such as VantageScore may help leasing offices evaluate credit worthiness but it is an additional expense that isn't being utilized across the board. Without a credit history, leasing offices are taking a gamble on which renters are the most desirable.
This article is excerpted from "When Millennials Leave the Nest," which appeared in Multi-Housing News magazine.