Weathering the Storm
By Cutright Elizabeth on Sep 8, 2017 in News
A Tallahassee senior living provider opens its doors to senior community escaping the path of Hurricane Irma.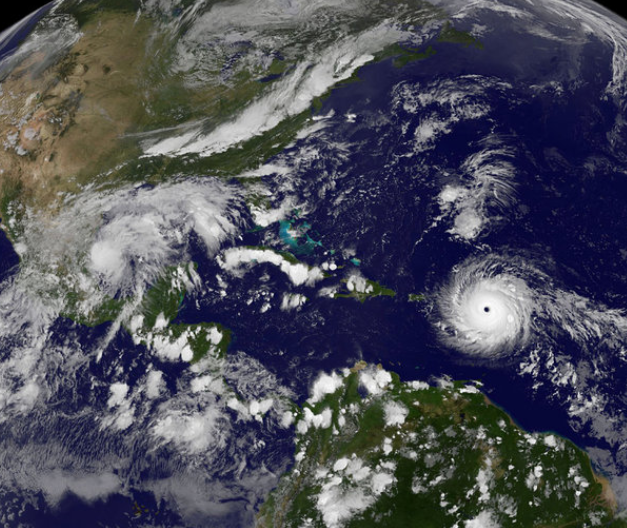 On September 1st, Mike Schmidt quickly responded to a call asking for help relocating 100 seniors from the Naples, Fla. community they call home. As Hurricane Irma began to bear down on the Florida Keys, Schmidt, Executive Director of Tapestry Living, knew he must act quickly to make room for the displaced residents while also helping them feel safe in secure during this turbulent time.
"We're ready to go," Schmidt told local news station WTXL. "We've got food supplies on order. Medications are ready to go. The pharmacy has been contacted, so things are really working out for the best."
A Storm for the Ages
With most of Houston still under water, the nation once again braced for another historic storm. Generating more than 50 inches of rain and causing over $75 billion in damage, Hurricane Harvey currently holds the spot as the "second-costliest natural disaster in US history," but that ranking could change now that Hurricane Irma rips through the Caribbean on its way to Florida's east coast.
After decimating several islands in the Caribbean, the storm should reach the Florida keys late Friday, making landfall near Miami early Sunday morning. A more weakened storm will arrive in Orlando on Monday before Irma finally downgrades to a tropical storm and heads out across the Atlantic
Downgraded to a Category 4 storm early Friday morning,  Hurricane Irma currently churns about 400 miles southeast of Miami. Moving at about 14 mph and generating winds of up to 150 mph, the National Weather Service issued a hurricane warning for Florida overnight, warning residents that "preparations to protect life should be rushed to completion."
With over six million people in the Hurricane's path, CNN senior meteorologist Dave Hennen predicted Irma could prompt the largest evacuation in US history. As of Friday, mandatory evacuations had been issued for Miami-Dade and Broward counties along with portions of Palm Beach, Brevard, Jacksonville, Duval and Monroe counties. Fleeing residents inundated local highways after officials to urged them to leave as early as possible.
"If this monster comes right up the peninsula of Florida, you're gonna have a mass out-migration from the south to the north, and it's gonna clog the roads something tremendously," warned Florida Senator Bill Nelson on Thursday. "Therefore, if you are going to evacuate, once the evacuation order is given, don't wait around."
Bursting at the Seams
Because Hurricane Irma's "cone of potential landfall" covers almost the entire state, the governor warned of statewide impacts and urged citizens to prepare to leave. Not willing to endanger the lives of its residents, the Naples senior living facility began looking for a safe haven almost as soon as Hurricane Irma's projected path became clear.
For Tapestry Senior Living, welcoming the 90 residents and 25 staff members from the Naples facility required some quick thinking and more than a little negotiation. Tapestry Senior Living sent out the request for assistance collecting enough mattresses to accommodate their visitors along with volunteers to help move the beds into the unfurnished rooms.
After the first supplier fell through, Tapestry pleaded once more for help settle down their dislocated gusts. The current arrangements involve using air mattresses, but because the Naples seniors could be out of their home for some time, Tapestry still hopes they will be able to establish a more appropriate sleeping situation.
Adding the Naples evacuees will triple the facilities current occupancy, requiring an "all-hands-on-deck" approach to the situation. "Staff has really stepped up and they are willing to stay on site and spend the night here to make sure it's a smooth transition."
"Staff has really stepped up," Schmidt said. "They're willing to stay on site and spend the night here themselves to make sure this is a smooth transition.
[Update]: Bedding arrived Friday afternoon and Schmidt reports all the evacuees are settled in safely and comfortable and may "stay for as long as they need."