Senior Living Positivity
By Natalie Mahn on Jun 18, 2021 in Senior Living
The COVID-19 pandemic has been a challenging time for all of us. And for those in senior living communities, it's been especially difficult.
Despite the struggles and devastation, we've seen tokens of positivity, endurance and strength in the last year. Most recently, a new study by NORC at the University of Chicago revealed something remarkable: 51% of senior living communities experienced no COVID-19 deaths in 2020.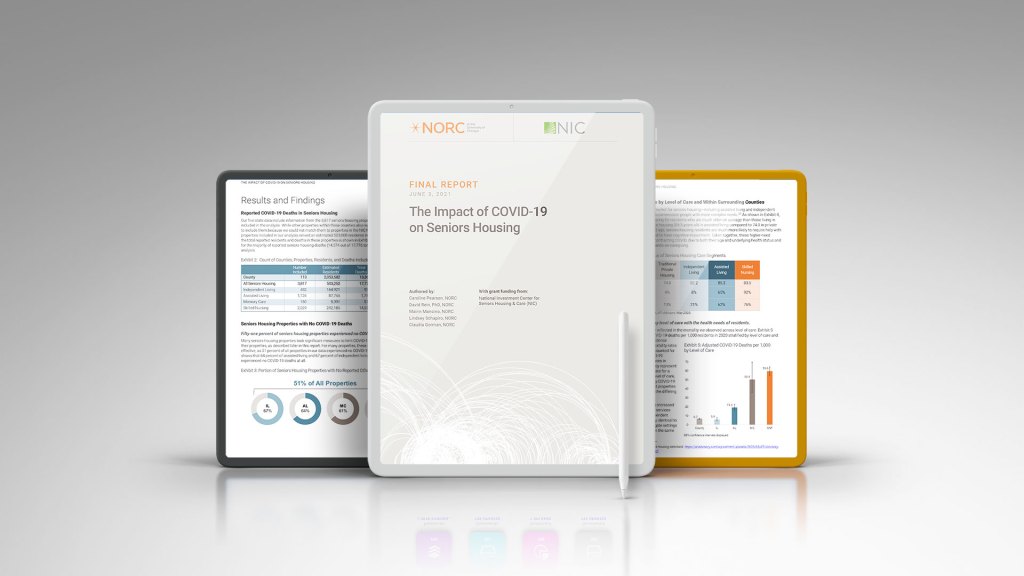 We hope that the content below sheds light on this revelation, brings feelings of optimism and of course — highlights the resilience of seniors and their families.
Positivity shines through in senior living
Funded by the National Investment Center for Seniors Housing & Care (NIC), the NORC study examined the impact of COVID-19 on senior living communities. Examining mortality rates by property type, NIC aimed to understand how the pandemic impacted different care settings, while showing that seniors housing provides safe environments for older adults. Fortunately, the NORC study revealed quite a few positive findings.
Relayed by Senior Housing News and McKnight's Senior Living, here's an overview of what NORC found:
51% percent of seniors housing properties studied experienced no COVID-19 deaths in 2020
Roughly two-thirds of independent living (67%), assisted living (64%) and memory care (61%) communities had no COVID-19 deaths
39% of skilled nursing facilities experienced no deaths
The COVID-19 mortality rate in independent living communities was comparable to that of their respective counties — suggesting that residents who live in these properties were not at higher risk by virtue of their care setting
The mortality rates in memory care and skilled nursing were higher than in other levels of care, and they were statistically equivalent to each other
Seniors housing properties continued to operate and care for their residents, while facing a range of evolving circumstances
"While COVID-19 has been devastating for older adults, a majority of properties avoided any resident deaths," said Caroline Pearson, senior vice president of healthcare strategy and lead researcher at NORC.
We hope that you'll explore the NORC study, The Impact of COVID-19 on Seniors Housing, to learn more. We're empowered by NORC's research and pleased to recognize the strength of older adults and their families, as well as senior living communities' commitment to care throughout the pandemic.
Check out the Yardi blog for more positive stories in senior living during COVID-19.