Mobile App Makeover
By Natalie Mahn on Nov 2, 2022 in Senior Living
If you've been in our RentCafe Senior CRM mobile app lately, you likely noticed several exciting updates. Either way, we're here to talk about what's new — and improved — courtesy of our latest release!
Each enhancement was powered by client feedback, which makes this release all the more fulfilling to share. Read the summary below to learn more about the updates, then download the RentCafe Senior CRM mobile app (if you haven't already) to explore for yourself.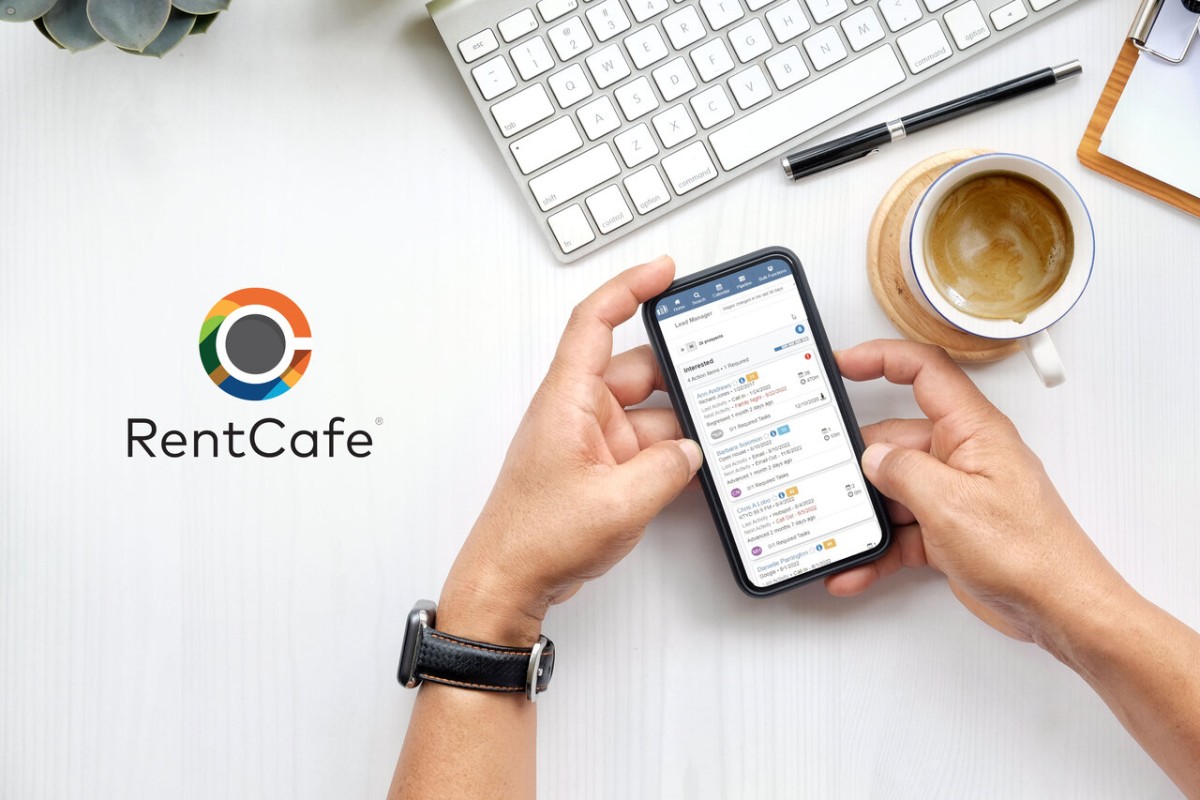 Our mobile app makeover
In a world where many of us use apps regularly, we know the importance of keeping things fresh and easy to navigate. That coupled with feedback from our amazing senior living clients drove the latest revamp of the RentCafe Senior CRM mobile app.
At its core, this release completely freshened the app's user interface. We've redesigned the dashboards, updated the prospect profile and more. This allows for easier navigation and task completion, which is critical for sales counselors with a busy schedule.
Adding to the enhanced user interface, the refreshed mobile app now includes functionality with RentCafe Conversations, as well as the ability to see unit market rates.
Here's a list of all the primary functions within the app — easily accessible on the go. Users can:
Add/review prospect records
Monitor queue leads
Activate/deactivate leads
Create/complete activities
Contact prospects via call, text or email (call/text requires RentCafe Conversations license)
Add/review referrals
Review units by status and market rates
Review calendar
Ready to see the app in action? Download the RentCafe Senior CRM mobile app on Google Play or the App Store.
All about RentCafe Senior CRM
RentCafe Senior CRM offers intuitive sales and marketing tools designed for senior living. Ready to strengthen lead management, enhance communication and ultimately maximize occupancy? This may be the solution for you. Watch our RentCafe Senior CRM webinar to learn more.
Have questions right now — on RentCafe Senior CRM in general or mobile app updates? Contact team Yardi!
Get the RentCafe Senior CRM app today
We hope you enjoy all that our freshened mobile app has to offer. Be sure to download the RentCafe Senior CRM mobile app on Google Play or grab the RentCafe Senior CRM mobile app on the App Store.