NIC Occupancy Insights
By Natalie Mahn on Sep 7, 2021 in Senior Living
While senior living providers have faced occupancy challenges throughout the pandemic, according to the latest survey from the National Investment Center for Seniors Housing & Care (NIC), demand for senior housing is on the rise.
In surveying providers from July 12 to August 8 of this year — deemed the Wave 31 survey — NIC found an acceleration of move-ins across the senior living industry.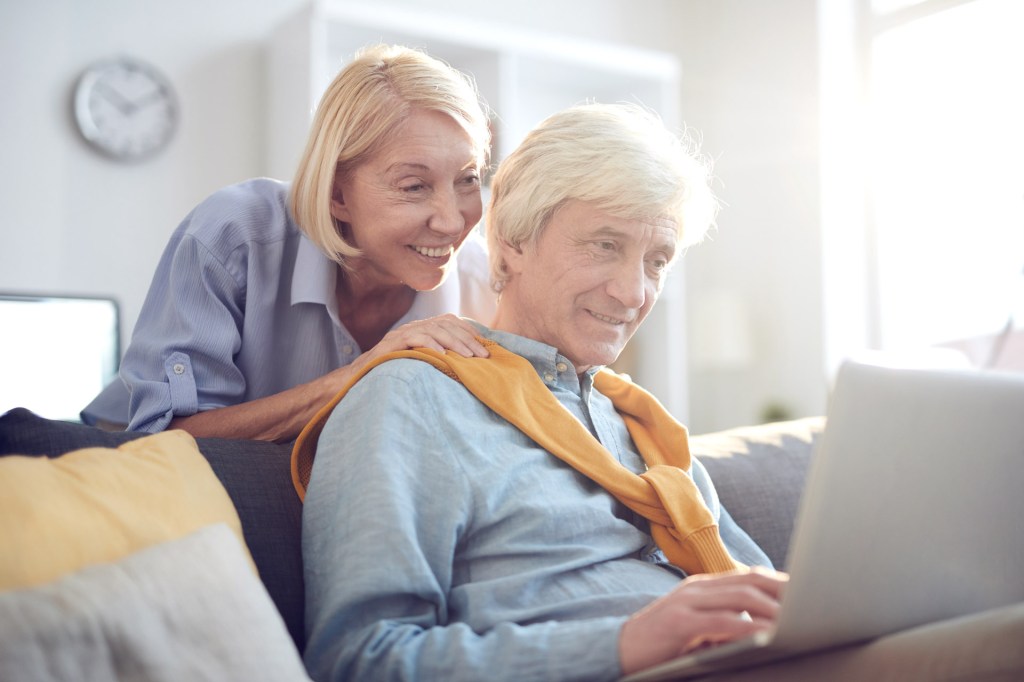 And with increased demand for senior housing and care, providers need the right tools to stay ahead of the curve. They need a comprehensive solution to market their communities, streamline care, boost resident satisfaction and more.
Occupancy insights in senior living
NIC Executive Surveys aim to provide transparency in the senior living industry. The Wave 31 survey — gathering responses from senior housing and skilled nursing providers within 70 small, medium and large organizations — shed light on summer occupancy levels. And according to NIC's findings, resident demand is the driving force behind increased move-ins.
Here's an overview of NIC's other key discoveries:
Between roughly 55% and 60% of respondents said the pace of move-ins has accelerated in the past 30 days
Fewer nursing care organizations reported accelerated move-ins, compared to previous surveys
Increased resident demand was cited by nine out of ten respondents as a reason for accelerated move-ins
Between approximately 50% and 70% of organizations reported an occupancy increase, with the memory care segment showing the most improvement
61% of organizations anticipate their occupancy will rebound to pre-pandemic levels sometime in 2022
100% of respondents said their organizations are experiencing staffing shortages
Among organizations with multiple properties, 80% have staffing shortages in more than half of their properties
Four out of five respondents indicated that attracting community and caregiving staff — and staff turnover — were the biggest challenges facing their organizations today. Roughly 72% said increasing wages is the most effective tactic to improve this
100% of respondents are currently paying staff overtime hours, up from a low of 76% in the Wave 13 survey conducted in October 2020
30% of respondents expect an increase in their development pipelines going forward
Let's not forget about COVID-19 vaccine mandates and the role they've played in these shifts. During the data collection period for Wave 31, some of the country's largest operators announced vaccine mandates for employees. Among operators surveyed in Wave 31, 39% said they'll definitely — or at least probably — mandate vaccinations for community staff members.
Tools for senior living providers
With increased resident demand sweeping the senior living industry, how can providers keep up? Software solutions may be key, especially those equipped with interconnected tools.
The Yardi Senior Living Suite is a single connected solution that eliminates the gap between senior living property management and clinical services. The comprehensive system unites finance, marketing, business intelligence and resident care on a single platform — giving you everything needed to manage your communities. This means you'll never miss a beat when it comes to attracting prospects, driving growth, providing excellent care and more.
About NIC
NIC is a nonprofit organization who supports access and choice for America's seniors by providing data, analytics and connections that investors and providers need to make informed decisions.
Launched as the first of its kind in collaboration with Yardi, the NIC Actual Rates Initiative compiles actual rates and leasing activity submitted by senior living operators. Yardi clients can easily participate by using Voyager Senior Housing to map and extract rent roll data, which can then be exported to NIC and Excel. For more information or to participate, check out the NIC Actual Rates Initiative.
Read McKnight's coverage of the Wave 31 survey or explore the full report from NIC.