LCS Recognized In
By Natalie Mahn on Mar 18, 2022 in Senior Living
If you've kept up with the Senior Housing News Architecture & Design Awards, you may have seen this spotlight on Life Care Services (LCS), a Yardi senior living client. In any case, we're sharing a snapshot below and extending a big congratulations to LCS.
Keep reading to learn how LCS channeled forward-thinking design to create a one-of-a-kind community.
The SHN Architecture & Design Awards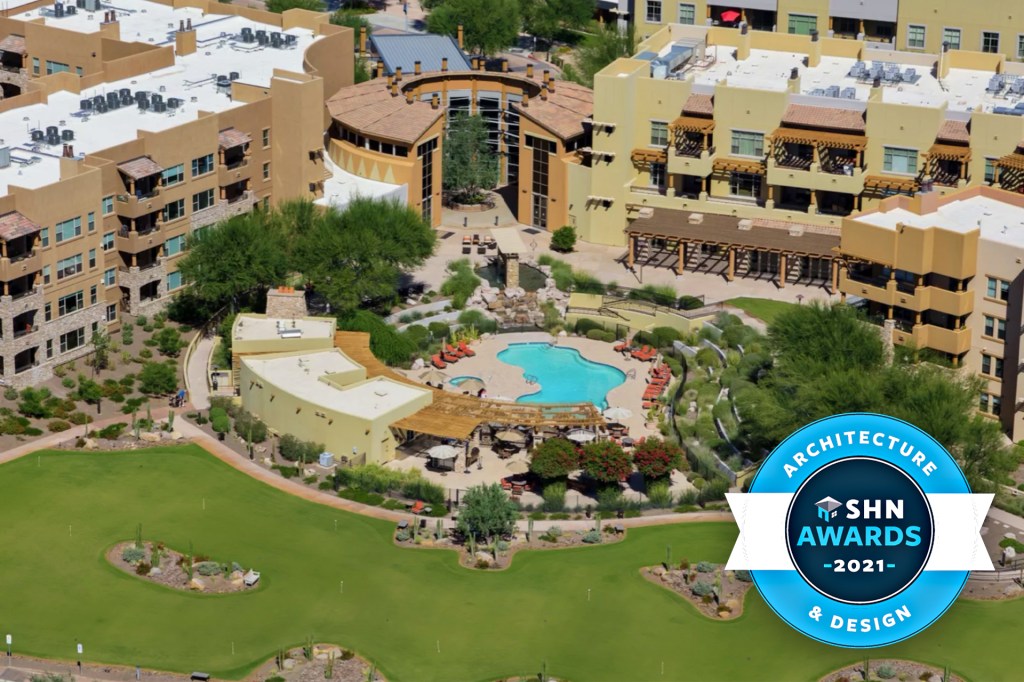 The SHN Architecture & Design Awards, an annual series, provides a chance to recognize cutting-edge design, excellence and innovation in senior living. Among this year's winners is Life Care Services, a senior living operator offering assisted living, independent living, skilled nursing and memory care options.
LCS earns best independent living design of 2021
While LCS operates fantastic communities nationwide, their Sagewood life plan community in Phoenix, Arizona earned them the SHN accolade. Since the community's opening in 2010, LCS has focused on providing resort-style living — and they've recently taken that approach to the next level.
Their latest expansion includes a 101-unit independent living building equipped with an underground parking garage, game rooms, an art studio, a cafe, three unique dining venues and an 18-hole golf putting course with real grass.
To no surprise, the expansion is almost fully occupied today, which shows just how much residents love the design and amenities. And it explains why LCS earned a spot in the SHN Architecture & Design Awards, honored for best independent living design of 2021.
There's much more to cover, so we invite you to read the full SHN coverage featuring LCS' Sagewood community.
More on LCS
For Life Care Services, an exceptional lifestyle is not created by one moment, meal or gesture. It's defined by an unwavering promise to quality and unmatched commitment to enriching experiences for residents.
And we've seen firsthand how dedicated LCS is to resident satisfaction. We're proud to support them with tools from the Yardi Senior Living Suite, from our electronic health record solution to our business intelligence tool, all the way to our secure online portal. With everything connected on a single platform, LCS can support their residents at every level.
To stay connected with LCS, check out their blog! And if you're eager to chat with team Yardi about our senior living management software, be sure to get in touch.