Digital Habits
By Natalie Mahn on Aug 23, 2021 in Senior Living
A majority of online seniors — seniors segmented by their tech adoption and utilization — spend at least six hours a day online and own an average of five digital devices.
That's according to data collected by Google and research firm Known, who partnered to analyze seniors' digital habits in 2020. Digging deep into their online behaviors, the research shows that a majority of online seniors are digital enthusiasts.
What does that mean for senior living providers? For one, it sheds light on the need for digital marketing strategies to attract new residents. With a large group of seniors active online — for six hours a day, in fact — providers have an opportunity to showcase their communities in the digital world. But not any digital marketing tools will attract prospects. Providers need leading-edge services with a wide reach, equipped with tools like SEO and pay-per-click advertising (PPC), to stand out from the crowd.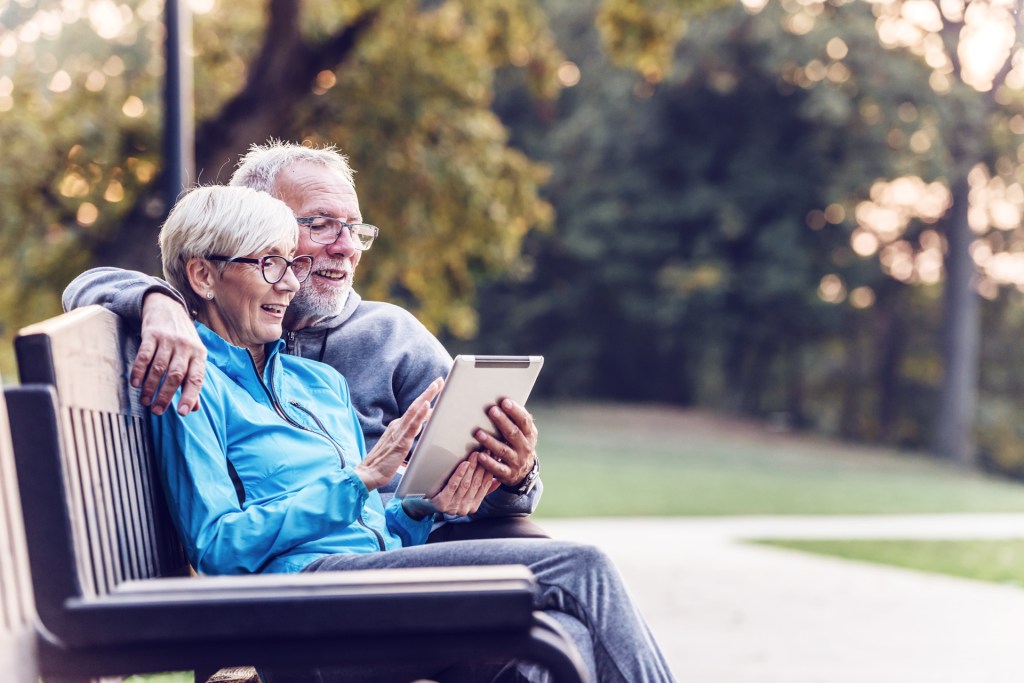 Looking at the findings from the Google and Known research below, senior living leaders may see why investing in effective digital marketing services is crucial.
Digital habits of today's seniors
Most of us recognize that younger generations are active online. And while it may be less obvious to some, seniors are too.
Pulling a statistic from the Pew Research Center, Google and Known explain that "80% of Americans 55 and over are online, and today's 65-year-olds have spent much of their adult lives experiencing advances in technology firsthand: They were only 36 when the first internet browser was introduced in 1992 and 42 when Google was founded in 1998."
Analyzing the digital habits of both boomers and seniors, their research sought to understand how — and why — these age groups navigate the online world. Here's what they found for seniors:
86% of online seniors are digital enthusiasts who spend at least six hours a day online, and own an average of five devices
8 in 10 of these digital seniors continued their education beyond high school
82% use their smartphone every day
91% go online to stay in touch with friends and family
87% use digital tools to organize their finances
73% go online to improve their health and wellness
And COVID-19 isn't the only motivator for these seniors to grow their digital habits. 70% say they'll spend the same amount or more time online once they're no longer concerned about the pandemic. That being said, the research notes that "lockdowns and social distancing have had direct impacts on the role that technology plays in seniors' health and wellness."
With these insights in mind, providers should recognize the importance of creating an online presence to market their communities. But how can they curate the right online presence, and attract new residents effectively? Advanced search marketing services may be the key.
How to market your communities online
Not just any digital marketing strategy has the power to attract new residents. Providers need tools that are tailored to their needs. Tools that help them stay in tune with the digital habits of their targeted audience. They need help discovering where in the digital space they should be — and when to be there.
Meet RentCafe Reach, Yardi's solution packed with advanced online marketing services. Ready to increase traffic, drive leads and improve conversions to attract new residents online? We've got it covered. RENTCafé Reach helps you market your communities for maximum impact.
At a glance, RentCafe Reach offers …
SEO services: Increase relevance and engagement to rank higher in search, plus track your results with transparent reports
Pay-per click ads: Expand your digital impact with campaigns managed by Google AdWords Certified Specialists
Social media tools: Transform your social presence with curated local content and boosted posts
Reputation management: Build brand authority and take control of your digital reputation, choosing from self-service and full-service options
Given the research showing how active seniors are online, it's important for providers to put their communities on the digital radar. To learn more about RentCafe Reach, explore our brochure. Read the Google and Known findings about seniors' digital habits here.