Advance your sales & marketing
By Natalie Mahn on Nov 29, 2022 in Senior Living
Did you know more than 54 million adults ages 65 and older live in the United States — roughly 16.5% of the total U.S. population? And by 2050, that number is projected to rise to an estimated 85.7 million — roughly 20% of the U.S. population?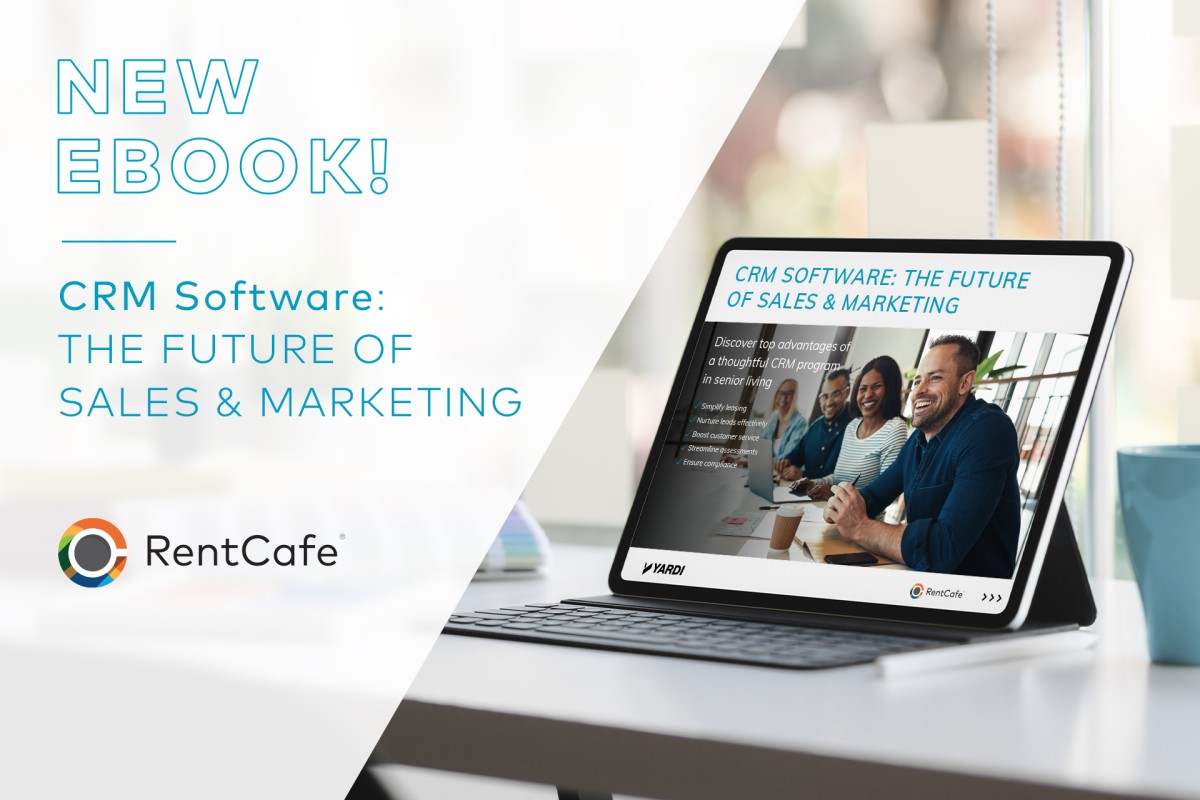 As the aging population continues to grow, more will be searching for adequate housing opportunities to fit their needs — from active adult to independent to assisted living, all the way to memory care. That means senior living operators will require effective methods to attract prospects, nurture leads and retain residents as demand grows and competition heightens.
Customer relationship management (CRM) software is the answer of today and tomorrow, and we created a fresh ebook to illustrate that. We're excited to share this one! Explore the highlight below then read the ebook in full (spoiler alert, you'll discover how RentCafe Senior CRM stands out from the crowd).
New ebook explores CRM software
By capturing and centralizing the data you need, an integrated CRM system accelerates sales and ensures a seamless prospect-to-resident journey. More specifically, the right solution helps operators:
Simplify leasing
Nurture leads effectively
Boost customer service
Streamline assessments
Ensure compliance
The ebook details each of these, sharing exactly how CRM software works to help your communities reach new heights. You'll also see what makes RentCafe Senior CRM (Yardi's integrated CRM solution) a differentiator.
Want a preview? RentCafe Senior CRM is:
Single stack
Mobile-friendly
HIPAA and SOX compliant
Continuously evolving
Guided by client feedback
Also — unlike other CRM systems — RentCafe Senior CRM doesn't require you to pay per user. You can add as many users as you'd like, from sales staff to caregivers, for one fixed cost. Same goes for our secure online portal, RentCafe Senior Living.
Read the ebook in full
We hope you enjoy the ebook (CRM Software: The Future of Sales & Marketing). If you're ready for more info on RentCafe Senior CRM, our team would love to be your guide! Visit page 10 of the ebook and select "book a personalized demo" to get started.