Brightview Accolade
By Natalie Mahn on Aug 4, 2021 in Senior Living
Yardi is pleased to applaud client Brightview Senior Living — a Baltimore-based company that's delivered over 20 years of senior living services — for earning a spot on the Fortune Best Workplaces in New York™ 2021 list. The impressive accolade comes after Brightview ranked on the Fortune 100 Best Companies to Work For® list earlier this year.
Brightview's company culture gains recognition
In addition to operating vibrant senior living communities and delivering excellent care, Brightview has created an exceptional culture for their employees. They've developed a workplace where associates feel empowered and cared for — and their hard work hasn't gone unnoticed.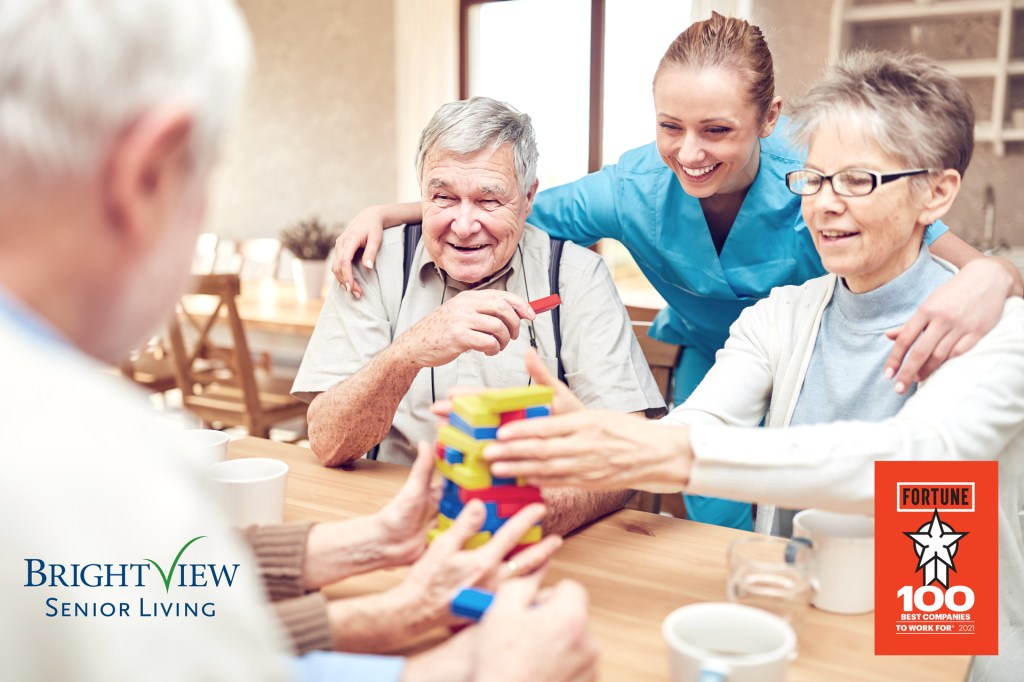 Earning the Fortune Best Workplaces in New York™ recognition is something to be proud of. The accolade is largely based on direct feedback from employees, whose survey results are benchmarked against other organizations. Placement on the Fortune list means Brightview's New York associates have spoken volumes about the company's enriching environment.
Brightview owns and operates three communities in the state including Brightview Lake Tappan, Brightview Sayville and Brightview Tarrytown.
"We are THRILLED to announce that Brightview has ranked on the Fortune Best Workplaces in New York™ 2021 list for its exceptional company culture," wrote Brightview on LinkedIn. They also announced the news on their company blog, where President Doug Dollenberg celebrated the recognition.
"We know that if we're a great place to work, in turn, our communities will be a great place to live," shared Dollenberg. "For Brightview associates to have provided such extraordinary feedback during the challenge of a pandemic is truly humbling."
Some survey feedback from Brightview associates included:
94% believe "You are made to feel welcome when you join the company"
93% believe "I feel good about the ways we contribute to the community"
92% believe "My work has special meaning: this is not 'just a job'"
About Brightview Senior Living
Founded in 1999, Brightview Senior Living builds, owns and operates 45 senior living communities with over 4,500 associates across the East Coast. Their communities focus on five elements of wellness — with amenities thoughtfully created to keep residents active and healthy.
To empower their staff and fulfill the needs of their many communities, Brightview utilizes tools from Yardi's single connected solution. From RENTCafé Senior CRM to Yardi EHR, these tools help Brightview drive success across the board.
It's a pleasure to highlight their outstanding company culture here on The Balance Sheet, and to salute their placement on the Fortune Best Workplaces in New York™ 2021 list. To learn how the Yardi Senior Living Suite supports clients like Brightview, get in touch.