No Lead Left Untracked
By Leah Etling on Jun 19, 2012 in News | 1 Comment
With a wealth of experience in the apartment advertising industry, Lead Tracking Solutions wanted clients to be able to know exactly which of their ad campaigns had generated leads, prospects and phone calls – without a margin of human error. Paper guest cards, hand-entered into a database, were just too antiquated and unreliable. The result is what's now known as the Yardi PopCard, an automated guest card that automatically populates when a prospect contacts a property.
Yardi PopCard is fully integrated with Yardi Voyager, meaning leads and follow-up opportunities can't be lost and automatically appear in Voyager once received. Yardi acquired Costa Mesa, Calif. based Lead Tracking Solutions in April 2012. In addition to having a very cool name, the PopCard gives multifamily firms more control over the lead management process, and LTS' support staff helps clients maximize their advertising budget in an effective way.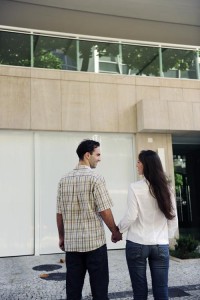 "With lead management we can go back to clients with reports, and whether per ad campaign or employee performance or region or we're going to give you all the tools and management capabilities to say 'cancel, upsize, downsize,' your efforts," co-founder Brian Maguire explained. LTS also offers the tools to track follow-ups by leasing agents, so you can view how many inquiries they are receiving from prospects and how quickly they've responded to prospects via email.
"Many of our clients say: 'I wish I had this information before. It's simple if you think about it, but nobody's ever done it before. Now I know exactly what's going on at my sites without having to be there,'" Maguire said. LTS' audit and success team helps clients interpret the results and make good business decisions based on the information collected.
Major multifamily firms using Yardi PopCard include Riverstone Residential Group, Pinnacle, Lincoln Property Company, and Greystar.
Despite receiving numerous acquisition offers from other large companies over the last 8 years – many of them outside of the property management industry – the logic of accepting Yardi's proposal was overwhelming, Maguire said. What really cemented the deal was the cultural fit between the companies.
"Yardi is a company with 2,500 employees that feels like a family run company. It fit our culture perfectly," he explained. Anant Yardi's desire to invest in human capital and give back to the community via philanthropy was important to LTS, which will maintain its office in Costa Mesa. The company has about 30 employees and will be expanding its staff in programming and customer support.
Learn more about the Yardi PopCard and Lead Tracking Solutions at http://corp.ltsolutions.com/index.html