New Features
By Joel Nelson on Dec 14, 2020 in News
Yardi continuously strives to make its property management software more valuable to operators of senior living communities. As new features are incorporated into the Yardi Senior Living Suite, the upgrades are documented, compiled into manuals and made available to clients.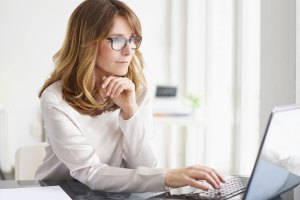 Recent upgrades and plug-ins include:
Yardi Voyager Senior Housing: You can track monthly fee deferral requests, recovery schedules and generate payment plan agreements for signature with the Deferral Plan functionality. Community Analytics and Senior Financial Analytics reports are easier to use.
Yardi Senior CRM: Check out an enhanced user interface that includes a new dashboard with optimized graphical reporting, several new KPIs and goal tracking, and a redesigned prospect profile that includes a new activity feed view and streamlined navigation among prospects. We also added specific approver roles to the leasing workflow and a new Past Due Activities report that provides real-time data on overdue activities.
Yardi EHR and Yardi eMAR: EHR: Service plans can now be signed digitally. The Clinical Move-In workflow lets clinical teams move residents into EHR without impacting the financial Move-In process. There's also a new Shower/Laundry/Housekeeping Schedule report that covers seven days of upcoming tasks. eMAR: Quantity tracking is enhanced, as is the ability to perform blind counts of controlled substances and identify discrepancies. You can set up the Order Change report to run nightly and send automatically to the pharmacy in a password-protected email attachment.
You can also join a webinar to gain even more insight into our comprehensive solution for senior living management.