Maintenance Training
By Leah Etling on Dec 11, 2012 in News
Maintenance technician positions have some of the highest turnover rates in the apartment industry. Augmenting the demand, there's no established pipeline of trained, qualified candidates to step into apartment maintenance careers.
These realities are m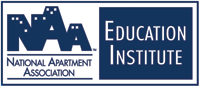 otivators behind an exciting new grant-funded effort from the National Apartment Association's Education Institute (NAAEI), which has established a pilot program to train maintenance technicians and English language learners at Montgomery College Rockville Campus in Montgomery County, Maryland.
The first round of 19 students have just completed their training, which involves 90 hours of coursework from the NAAEI certificate program Certificate for Apartment Maintenance Technicians (CAMT) and completion of the EPA CFC Certification, over six weeks, but also included instruction of technical skills with applied English lessons for limited language speakers.
The language training is part of a program called I-BEST – Integrated Basic English Skills Training. Developed in partnership with the Annie E. Casey Foundation, I-BEST allows low-literate and low-skilled adults to earn college credits and credentials through Adult Basic Education, GED, and English as Second Language courses and career skills instruction.
Preparation for the hiring and interview process, resume writing and speaking skills were also emphasized in the NAAEI apartment maintenance course.  A job fair with recruiters from the Washington D.C.-area apartment industry and a graduation ceremony marked completion of the six-week program.
"In the Washington D.C. area, we just can't train enough maintenance technicians," noted Maureen Lambe, NAAEI Executive Vice President. Students were pre-screened for eligibility to work in the U.S., ability to pass a drug test and criminal background check and if they hold a valid driver's license and have access to a vehicle. After completing the coursework, they are ready to step immediately into entry-level maintenance tech jobs or take internships with apartment communities to prove they are qualified.
"These are people that have lost jobs and need retraining, recent immigrants to the US and, in some cases they were underemployed, working minimum wage jobs and looking for a career where they could improve not only wages but have benefits to take care of their families," noted Lambe.
Qualified technicians can potentially earn around $15 an hour in the Washington DC area, and have the potential to quickly grow and advance in the industry if they demonstrate competence and a strong work ethic. According to NAAEI, there is an industry-reported 35% estimated turnover rate for apartment maintenance technicians, and employers are challenged as they attempt to find and retain qualified employees for openings.
"If they have a great attitude, take advantage of training, and have a good work ethic, because it's so difficult to hire good maintenance technicians you have the opportunity to grow really quickly," Lambe said. "What we've emphasized in the training is putting people in careers where there are many opportunities to grow."
Now that the first round of training is complete, Lambe and her team will be watching closely to see how many of the new technician candidates earn jobs and internships. Early feedback from the recruiters who attended the job fair was extremely positive. A second 6-week session of classes will begin at the Rockville campus in January.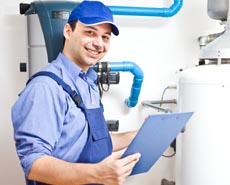 If the pilot program continues its early success, Lambe tells us that the hope is to spread the program to the nine other U.S. states with I-BEST programs offered at community colleges, in partnership with NAA affiliated apartment associations and NAA member companies who are eager to create a new hiring pipeline of qualified maintenance technicians.
"NAAEI's continued commitment to education is important to the future of this industry.  It will help us improve professionalism and the quality of service provided to the multifamily industry," said Anant Yardi, President & CEO, Yardi. "We are pleased to be able to support NAAEI in this quest and pledge our continued support."Yardi is proud to support NAAEI's Capital Campaign. The company made a donation of $500,000 earlier this year, building on previous donations of $300,000.