Looking Ahead
By Joel Nelson on Feb 14, 2022 in Energy, News
We compiled predictions from expert observers to get a sense of what's in store for the real estate industry in 2022. Excerpts follow.
Foreseeing a 'whirlwind housing market'
Pandemic-ignited home-buying, driven by supply shortage and low mortgage rates, shows no signs of slowing down. "We expect a whirlwind 2022 for the housing market," says Danielle Hale, chief economist for Realtor.com, with home sales increasing 6.6% and home prices 2.9% above 2021 highs despite a small uptick in inventory.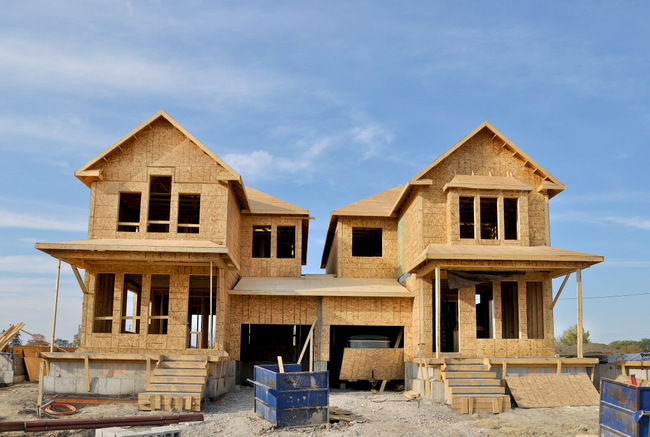 While affordability, rising interest rates, and supply and labor shortages will continue to pose challenges, "home buyers should find the coming months to be more advantageous than any time in 2021. While sellers remain in a very strong position, price stabilization and the continuation of competitive interest rates may bring some welcome relief to buyers in the new year," notes Nick Bailey, president of RE/MAX LLC.
Home living tops investment
U.S. real estate remains among the most attractive and largest asset classes for investors and families alike. "For the second year, homeowners have told us that their main reason for taking on projects around the home is to better meet their needs. Before the pandemic, return on investment was the primary motivation. This is a huge shift and something we know will continue throughout 2022, especially as people continue to spend more time at home," says Robert Morgenstern, principal of New York City-based Canvas Property Group.
Tech amps up
Property management technology's capabilities and use will continue to grow for reasons of convenience and social distancing.
"With the right data collection tools and overall acceptance by industry professionals, real estate will greatly benefit from the increased use of technology in 2022," according to Paul Ryll, owner of Oscar Mike Mobile Appraisers of Greenville, S.C. And with homeowners making lifestyle changes centering around hybrid and remote work trends, "the need for digital platforms and tools will be greater than ever, and much of the industry's ability to keep up with demand will rely on the newest apps and offerings." Ryll also predicts increasing use of automated employment, income, rental payment and valuation verifications, and remote closing technologies.
"From a technology perspective, there has been an acceleration of the adoption of digital tools for the closing process. We expect these trends to continue and increasingly expect the further proliferation of digital tools during the processing of the loans," adds Bill Packer, executive vice president and chief operations officer for Parsippany, N.J., mortgage financing provider American Financial Resources Inc.
Tech news source iTMunch contributes another perspective. "Real estate technology is expected to become so sophisticated that buyers will be able to visit apartments, houses and properties virtually while in the process of selecting. This exciting trend will eliminate the time as well as expense of visiting multiple real estate properties."
Such technology includes artificial intelligence and chatbots that answer inquiries and FAQs when agents aren't available. Expect a bigger role for big data and predictive analytics in locating houses and properties that meet buyers' criteria, with blockchain technology making transactions more transparent and secure. In addition, "we expect more real estate professionals to adopt analytics tools, customer relationship management (CRM) systems and other business intelligence platforms that allow them to do business better and faster," says Aprio, an Atlanta-based CPA and advisory services firm.
ESG criteria broaden
Environmental, social and governance (ESG) policies will adopt new characteristics, with diversity, equity and inclusion increasingly becoming critical parts of companies' ESG strategy. "Corporate stakeholders will be looking to companies to be more proactive in changing any operations that may have inherent bias in their systems," says ESG consultant Timothy J. McClimon, writing in Forbes in January. "The bar keeps getting raised each year, and companies will be expected to continue to improve rather than rest on past promises and commitments."
Growing mandatory ESG disclosures represent a significant challenge for many companies, prompting a search for "software providers for assistance in creating a centralised, single source of truth, which can be used as part of decision making and reporting," says London-based insurance industry consultant Oxbow Partners.
Carbon standards become more stringent
A large part of ESG commitment will focus on environmental action. "Companies that commit to carbon net zero will be expected to make substantial strides in actual carbon reductions (or eliminations) in their own operations and their supply chains," with offsets – the practice of making equivalent CO2 reductions from the atmosphere such as reforestation, methane capture at landfills, wastewater treatment facilities and investing in energy efficiency technology – being used "only as a last resort," according to McClimon.
The Balance Sheet will follow these and other trends throughout the year. Learn about leading software solutions for property marketing, self-guided tours, online leasing and resident service, ESG compliance and more.