Let's Move Together
By Leah Etling on May 11, 2012 in News | 1 Comment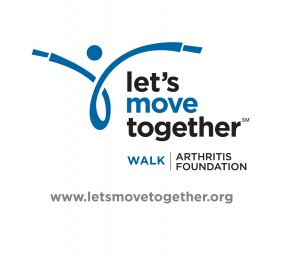 Back in March we introduced you to Marilyn Hansen, programmer, runner, and charity volunteer extraordinaire. This month, Marilyn has organized a team of Yardi employees to participate in the Santa Barbara Arthritis Walk, a yearly event put on by the Arthritis Foundation and one of their major fundraising events.
Arthritis is the most common cause of work disability in the nation. There are over 120 forms of arthritis and other autoimmune diseases.  Rheumatoid arthritis affects 1.3 million Americans and osteoarthritis affects 27 million Americans.  Juvenile arthritis affects over 300,000 children – more than cystic fibrosis, cerebral palsy and muscular dystrophy combined.
Marilyn's passionate volunteerism is motivated by her personal connection with the disease – one of her daughters suffers from debilitating arthritis and has gone through multiple surgeries to help regain her mobility and active life.
"The money raised from the Arthritis Walk will help fund research to find new drugs to treat this debilitating disease.  It also funds local exercise, aquatic and tai chi programs for people with arthritis, camps for local children with arthritis, and educational outreach programs to inform people about arthritis," Marilyn told us.
You can support the efforts of the Yardi walkers here. The walk takes place on May 19 at 9 a.m. at Santa Barbara City College, and proceeds to the beautiful Santa Barbara waterfront.