How High
By Joel Nelson on Jun 16, 2021 in News
In the early 1930s, the title of world's tallest building was claimed three times in rapid succession – by the Bank of Manhattan, the Chrysler Building and the Empire State Building, all in New York City. Since then, the designation has changed hands many times, with Burj Khalifa in Dubai, United Arab Emirates, the current champion at 2,717 feet, followed by the 2,073-foot-tall Shanghai Tower and the Makkah Royal Clock Tower in Mecca, Saudi Arabia, which tops out at 1,971 feet.
The tallest building from 2004 to 2010 – Taipei 101 in Taiwan, which Burj Khalifa usurped – now occupies the No. 10 spot. The Willis (formerly Sears) Tower in Chicago reigned for 24 years until 1998 and now sits at No. 22. And Bank of Manhattan, now known as 40 Wall Street, doesn't even crack New York's top 20.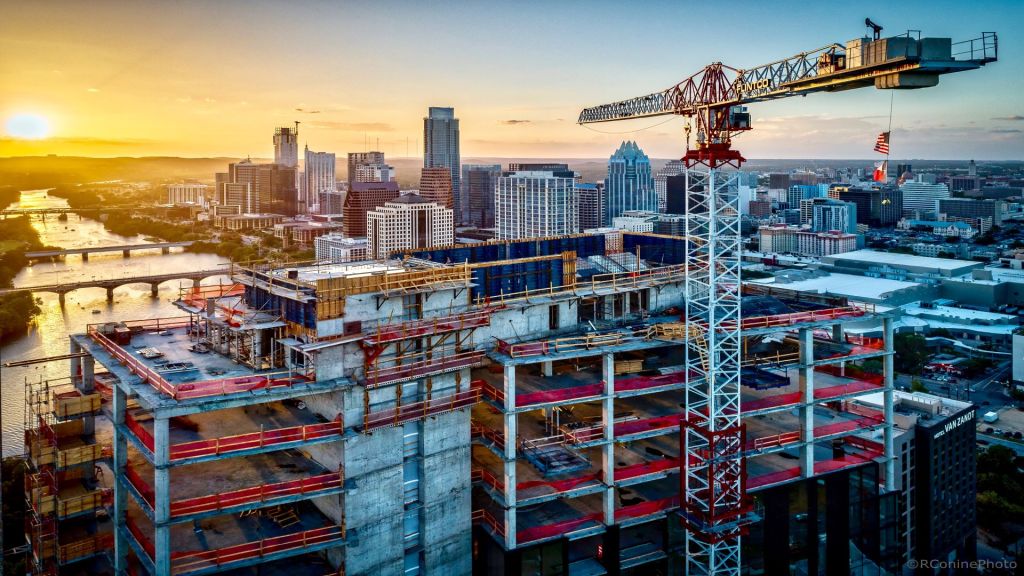 Although construction declined in 2020, the year still saw 106 completions of buildings 656 feet and taller, including the 1,500-foot-plus Central Park Tower and 1,400-footer One Vanderbilt, both in New York. Industry observers predict that up to 150 buildings 656 feet or taller will be completed in 2021, with between 14 and 30 being at least 984 feet tall.
Will it stop? Won't physics impose limits to the upward trend? Structural engineer William Baker doesn't think so. The buttressed core design used for Burj Khalifa could allow structures to "conceivably go higher than the highest mountain, as long as you kept spreading a wider and wider base." In fact, he says, "We could easily do a kilometer. We could easily do a mile. We could do at least a mile and probably quite a bit more."
The next generation of behemoths includes the partially constructed Jeddah Tower in Saudi Arabia, designed to reach 3,281 feet – exactly 1 kilometer.
But would anybody want to pile another 2,000 feet on to Jeddah Tower? Buildings of such a huge scale present a myriad of challenges including safety, fire detection and containment, evacuation procedures, wind sway, air traffic authority height restrictions, zoning rules and other regulations. And money — a structure 2.4 miles tall, equal to Mt. Fuji in Japan, would require a base about 3.7 miles across and could house close to a million people. But it would cost up to $1.4 trillion, science news source ScienceAlert reported in 2017.
Multipurpose trending up
So maybe a Mt. Fuji-size building might be a stretch at this time, but demand for ever-taller structures still keeps rising, driven by rising urban populations. Traditionally dominated by traditional office space, tall buildings have expanded to incorporate luxury condominiums and apartments, hotel rooms, fitness and lifestyle amenities, restaurants, event spaces and retailers.
"The rising population in cities has also meant that mixed-use buildings are gaining greater importance and high-rise construction is no longer restricted to the financial and business sectors," says SmartCitiesWorld, a London-based content resource for urban leaders and their partners.
Proptech rises to the occasion
As buildings elevate to seemingly unlimited heights, operators are turning to advanced property management technology – specifically, intelligent systems and devices that analyze data and use big data applications to convert it into transparent information. "Intelligent algorithms and techniques such as AI (Artificial Intelligence) can assess trends and detect patterns in user behaviour or consumption, making informed decisions, predictive strategies and continual optimisation possible," creating an even smarter building, SmartCitiesWorld says.
Centralized command and control platforms that integrate multiple technologies for operations such as detection, surveillance, communication, response and recording systems facilitate proactive decision-making. "Integration of multiple technologies into a single platform will provide instant situational awareness … distribute information, coordinate responses both internally and also with external services such as the fire service, and manage all of these resources," according to SmartCitiesWorld.
Energy management is integral to this concept of systems integration. "The installation of presence detection to determine room occupancy, combined with the integration of heating, ventilation, air conditioning and lighting, maximises energy efficiency across all floors. This is further enhanced by the command and control platform's ability to operate the heating and cooling systems on a demand basis, ensuring that these systems are only in use at the appropriate time, including automatically reducing or dimming lighting in line with the concentration of occupancy," SmartCitiesWorld says.
With sustainability standards becoming increasingly stringent, online news source Interesting Engineering says, "the future of the supertall skyscraper will no longer be dominated simply by who can build the tallest building, but instead who can build the best building – the most energy efficient, cleanest, most well designed buildings being built today will be the benchmark for success in the coming decades."
See how Yardi software comprises a single technology platform that increases energy efficiency for any type or size of building.