Halloween Safety
By Erica Rascón on Oct 10, 2014 in News
During this time of year, your office is likely gearing up for ghoul-themed, candy-laden parties for your residents. A few simple tricks can help minimize risks to guests and keep your Halloween party fun and fright free.
On the day of the event, you'll likely be busy running through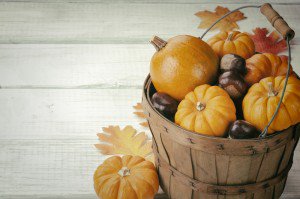 the office, putting up last minute decorations and arranging the food. That's why it's worthwhile to print a safety checklist.
Decorating and Activities
Make sure that hanging bats and flying ghosts are properly supported. Tug a little to make sure that you encounter resistance. Be mindful that if it's low enough for a child to pull, a child will pull it.
Avoid unnecessary fire hazards by inserting LED "candles" or glow sticks into jack-o-lanterns and glowing décor.
It never hurts to have an officer on guard. Simply having the patrol car in the front of the community will remind residents to abide by the speed limit as trick-or-treaters are making their rounds.
For pumpkin carving contests, minimize risk of injury by providing markers and other alternative decorating items for younger participants.
Electronics
Ensure that any cords that run through a walkway are smoothed out and visible to guests.
If you're fortunate enough to have warm weather in October, practice pool safety. Set up electronics a safe distance from the pool. What's enough space? Imagine that the item fell over. If it would land in the pool, it's too close.
A few nights before, be sure to have the maintenance crew check the property for inadequate lighting, damaged lamps, or burned-out bulbs. Have all lighting in top-notch condition before trick-or-treating festivities.
Food and Beverage
Selling or offering drink tickets is a convenient way to moderate alcohol intake at adult parties.
Severe food allergies are a buzz kill. Keep your party going by creating placards in front of dishes that give the name of each dish and a brief description of its ingredients, especially if there are nuts or fruit involved. Also, provide separate serving utensils for each dish to avoid cross contamination.
Bobbing for apples? Think again. Reduce the spread of illness by pinning the spider on the donkey or some other activity.
Pass these tips on to residents for Halloween merriment without the ghastly frights.
Remind residents who are not participating in trick-or-treating to turn off their porch lights. It's a simple way to notify kids that they should not disturb residents.
Advise parents to inspect treats before allowing children to eat them. Discard any that appear to be opened or altered.
Minors should be accompanied by an adult. Encourage youth not to enter apartments for "haunted houses" or other activities unless they are accompanied by an adult.
Remind residents that noise regulations are still in place and should be respected.
Encourage trick-or-treaters to carry flashlights or adorn their costumes with glow-tape for higher visibility.
Share your Halloween safety tips with The Balance Sheet community!