Senior Living Spotlight
By Joel Nelson on Oct 30, 2020 in Events
"Our world has changed. Our field has changed. Now we need to prepare for what lies ahead and determine how we move forward, together."
That's how LeadingAge describes the purpose of its annual meeting in November, which is always one of the senior living industry's premier events. And that's exactly what Yardi will do this year — twice, in fact, since the conference, originally scheduled for San Antonio, will take place as two three-day virtual events.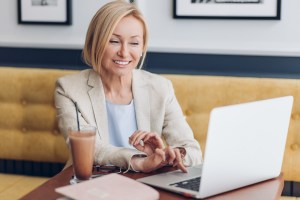 Along with cosponsoring LeadingAge's technology development initiatives, Yardi will contribute to the conference by spotlighting the Yardi Senior Living Suite, which helps senior living community operators improve resident care and staff efficiency. The suite enables management of all operations on a single connected solution, including accounting, clinical services, marketing and sales. Other elements of the Yardi Senior Living Suite include business intelligence, electronic charting, resident health assessments and pharmacy integrations.
LeadingAge will include all the hallmarks of a dynamic in-person conference including keynote speeches, educational sessions and a performance from comedy and magic duo Penn and Teller.
Yardi is dedicated to interacting as fully this time as it did at the most recent LeadingAge annual conferences, which drew about 4,500 senior living professionals to San Diego and Philadelphia. Our experts would love to chat with you about how technology can help senior living community operators manage today's challenges. Please contact us to make an appointment during the Nov. 10-12 or Nov. 17-19 session.