NIC Fall Conference
By Natalie Mahn on Oct 20, 2021 in Events, Senior Living
With a range of industry events taking place this year, it's an exciting time for senior living providers. There are several opportunities to learn, network and grow.
We're here to share an upcoming event — an impactful conference that joins health care leaders and senior living executives. Check out the NIC 2021 Fall Conference: Investing in Seniors Housing & Care Properties.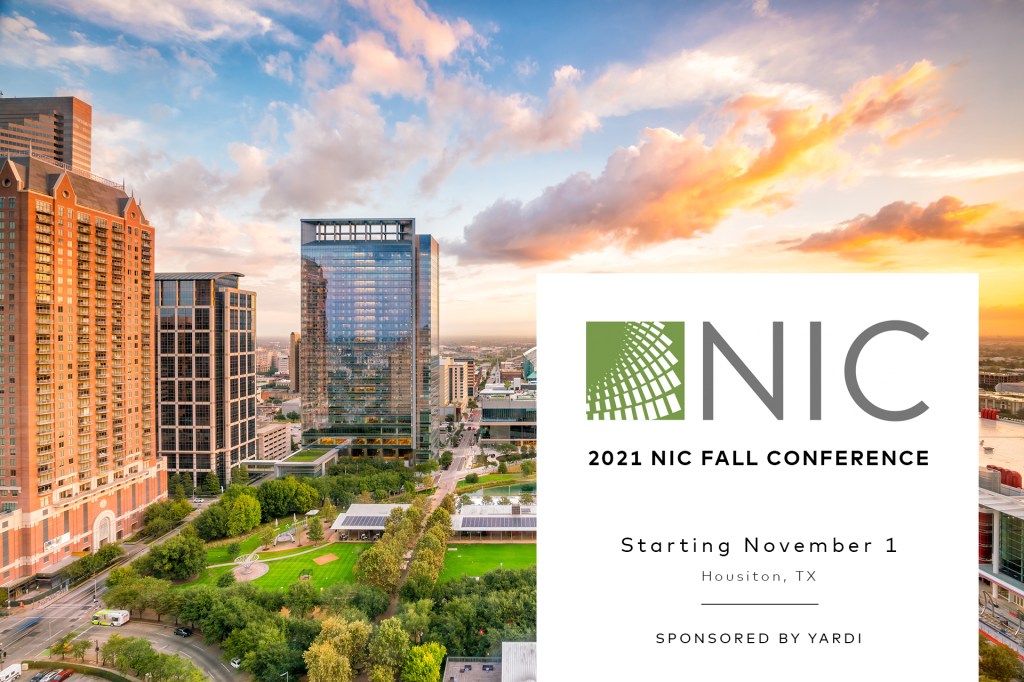 The conference will take place on November 1-3 in Houston, Texas and is welcoming attendees in person. Yardi is pleased to be a sponsor of the event, as we partner with NIC to drive transparent data in the seniors housing sector. We hope you'll attend to get an inside look.
Come together at NIC 2021
The 2021 conference marks the association's first in-person event since the onset of the pandemic. With the goal of reuniting thousands of providers and stakeholders, NIC is gearing up to make this their best conference yet.
It's an exceptional opportunity to learn from business leaders across the industry. Specifically, the 67% of attendees who are senior-level executives. How can you drive your business forward now — and in a post-pandemic world? What new approaches can you take to care for residents? The 3-day event will be packed with discussions and answers.
Note that NIC is requiring proof of vaccination to attend. You can explore the full scope of their health and safety measures here.
See what's in store
Attendees can expect three days of educational programing focused on a variety of topics. If you're ready to hear insights and perspectives from industry leaders, policy makers and more, this is the conference for you. According to NIC, topics will include:
Capital for operations
Debt market trends
Case for investing in seniors housing
Forgotten middle market
Macroeconomic and capital market trends
Policy outlook
Property valuations for seniors housing and skilled nursing
Thinking differently about housing for seniors/boomers
Recovery timeline for seniors housing and skilled nursing
There's a lot to see and learn. Be sure to check out the full session schedule from NIC, which is updated frequently.
Discover the latest senior living trends
Remember that transparent data we mentioned? The conference is the perfect opportunity to explore the latest findings, made possible through the NIC Actual Rates Initiative. If you haven't had the chance to learn about this program, we'll give you a highlight here:
Launched as the first of its kind in collaboration with Yardi, the NIC Actual Rates Initiative compiles actual rates and leasing activity submitted by senior living operators. In short, the data comes from operators like you who voluntarily share their rates through a software platform. For Yardi clients, participation is made easy through Voyager Senior Housing.
If you're interested to learn more, explore the NIC Actual Rates Initiative and fill out the online form.
Back to the conference. You can find team Yardi in attendance this November — we'll be ready to connect with you. Be sure to find us in between sessions. If you'd like schedule a time to meet in advance, let us know.
Let's network!