Caring is Essential
By Nik Edlinger on Sep 11, 2020 in Events
The pandemic has brought change to senior living like nothing else before it. But through it all, the industry's commitment to care has never wavered. In fact, many caregivers have gone above and beyond to keep their residents healthy and happy.
In honor of these heroes, NCAL has announced "Caring Is EssentiAL" as the theme for this year's National Assisted Living Week, set for September 13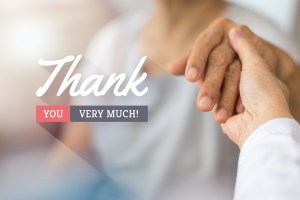 -19.
Established in 1995, National Assisted Living Week provides an opportunity for residents, loved ones, staff and the broader community to recognize the role of assisted living in helping seniors and those with intellectual disabilities. By encouraging senior living providers nationwide to host special events and activities all week long, NCAL plans to celebrate residents and caregivers together as well as educate the public about long-term care.
The annual observance will have to adapt to COVID-19 restrictions this year, but despite the hurdles, the staff of senior living deserve to be recognized for their incredible work. And although the event many not look quite the same on the surface, the spirit of celebration will still be there.
Socially distant activities for National Assisted Living Week
Each year, NCAL puts out a planning guide for National Assisted Living Week with event ideas to inspire providers. This time around the suggestions focus on ways to have fun even with the extra safety protocols in place. Here's a quick rundown of what they recommend:
Celebrations: Try an end-of-summer ice cream delivery, schedule a family car parade and get creative with a dress-up day.
Music: Host a hallway singalong, invite musicians among the community to share their gifts or stream a recorded concert.
Exploration: Encourage virtual museum visits, share live webcams of zoo animals and "tour" favorite destinations through photos.
Connections: Organize outdoor window visits with family members, have residents share a meal over Zoom and ask for care mail from local neighbors.
Be sure to download the official planning guide for more ideas. If you've already made plans for the week, we want to hear about them! Over the past half year, we've shared plenty of unique activities that Yardi clients have hosted to support residents during the pandemic, and we'd be happy to highlight yours for the upcoming National Assisted Living Week. Get in touch