CALA Fall Conference
By Natalie Mahn on Oct 27, 2021 in Events, Senior Living
We're back with another event recommendation, this time for the CALA 2021 Fall Conference & Trade Show. If you're ready to connect with senior living leaders — and discuss the future of the industry — this is the conference for you.
Meet CALA
The California Assisted Living Association (CALA) is dedicated to the betterment of assisted living, memory care and continuing care retirement communities. As the only association solely representing the state's residential care facilities for seniors, they're an industry leader. Their members include over 660 providers and 150-plus businesses, all supported through CALA's leadership, advocacy and education.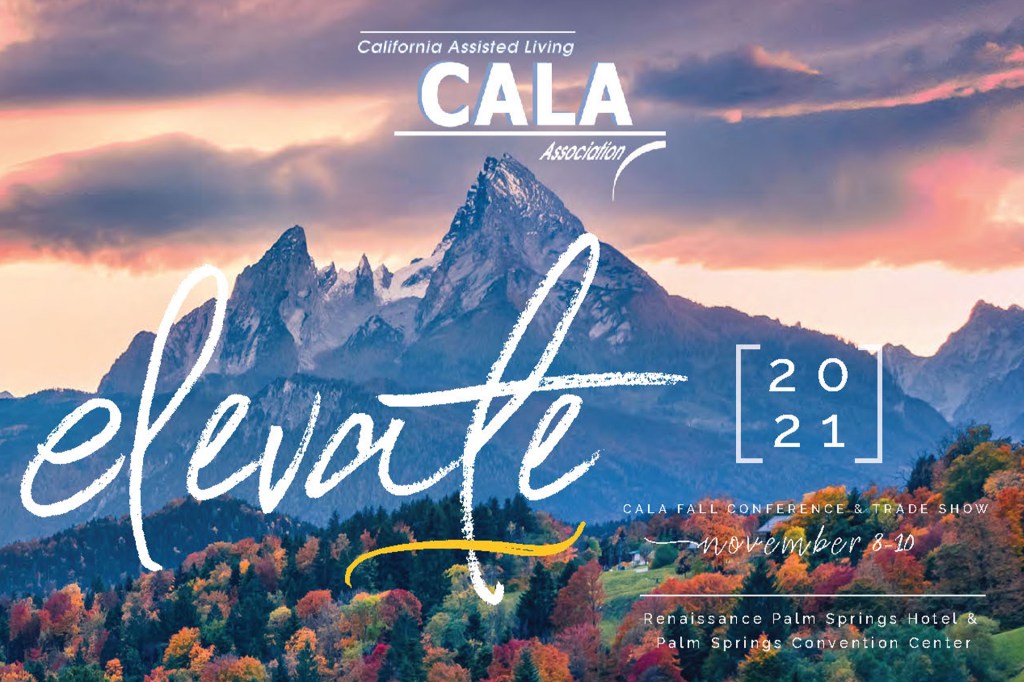 This year's CALA Fall Conference is a great chance to reconnect with colleagues and re-engage your drive in senior living.
More about the conference
Filled with informative sessions and networking opportunities, the CALA Fall Conference attracts top decision makers, clinical staff, marketing professionals and more. It's set to take place November 8-10 in Palm Springs, California.
To explore the full show schedule, start here. CALA has an expansive list of their planned sessions.
Note you'll need to show proof of a COVID-19 vaccination to attend the CALA Fall Conference. Their updated list of health and safety protocols can be found here.
Back to the event sessions! From learning how to move forward with your business given the pandemic's challenges, to learning about today's top technology solutions, the conference has something for everyone.
You can find team Yardi throughout the 3-day event, too. Be sure to stop by Booth #37, where we'll chat about the Yardi Senior Living Suite — our single connected solution for senior living providers. We'll show you how tools like Senior IQ can drive your business forward.
We're also pleased to be sponsoring the Awards Celebration Luncheon, planned for November 10 at 12:30 p.m.
Will we see you there? If you'd like to schedule a time to meet with us, just fill out this form and we'll set something up. Otherwise, you can stop by Booth #37 at any point throughout the conference.