ESG Strategies
By Luis Estrada on May 28, 2021 in News
Dealing with the effects of the COVID-19 pandemic has made commercial real estate landlords and tenants focus on new strategies for employee safety. Simultaneously, the industry has had to adjust protocols and practices as calls for equity have become corporate priorities throughout the U.S. and the world. This has created a focus on ESG (Environmental, Social and Governance) strategies to analyze and identify risks, health and growth opportunities.
It requires participation from everyone ­– landlord to office employee to maintenance technician – to foster an atmosphere of inclusiveness. Most companies will endeavor to create a culture that sustains a positive environment, especially as many businesses are re-entering the physical workspace.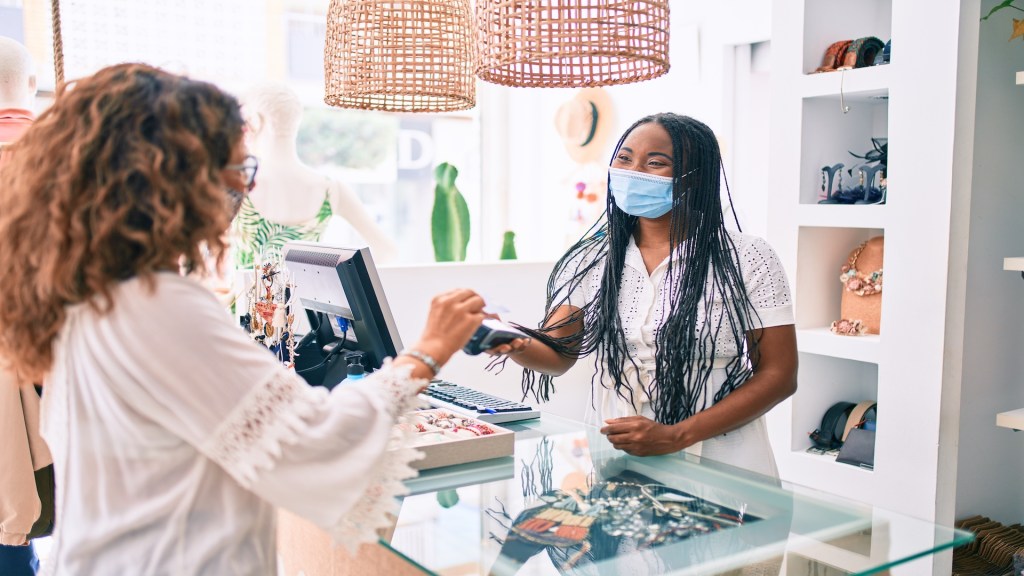 Examples of unique benefits come from Brixmor Property Group, a company who owns and operates over 400 retail centers across the country. As a response to the pandemic, they implemented a mental health awareness program, offering free access to licensed therapists for all employees. Brixmor also created personal development accounts to encourage growth through professional and personal training. These accounts have been used for something as adventurous as sailing lessons or as work-focused as Excel classes.
Daren Moss, Brixmor senior vice president, explained on a recent ICSC webinar that the company has also created company-wide awards recognizing community service and ingenuity. These, among other initiatives, help make employees feel they are part of a unique and healthy workplace, while encouraging work-life balance.
Companies often have mission or value statements that promote diversity and inclusion, but taking action can be more challenging. Brixmor created a leadership council to assist in best practices and behaviors to promote inclusiveness. This has improved diversity in recruitment and hiring.
Mental health has also come to the forefront during the pandemic. Lockdowns, isolation, fear and illness have all had adverse effects on many. As Keara Fanning stated on the webinar, it's important to find a balance between emphasizing mental health and overwhelming employees, because "if you're doing five [mental health] programs in a week, you're literally doing the opposite of the intention of mental health awareness." Fanning, senior director of sustainability at ShopCore Properties, oversees health and wellness processes and WELL certification.
WELL certification signifies that a building is actively promoting health and wellbeing and using the latest public health research to fight the spread of infectious disease. Beyond the additional cleaning procedures now required in offices, ShopCore has extensive business continuity and resiliency plans, emergency resources and health and medical equipment on site. ShopCore ran ventilation and air quality assessments and created communications programs to share all this information with tenants and occupants. All of these processes lead to WELL certification and create a healthier environment for workers and guests.
Phillips Edison, another large owner and operator of shopping centers throughout the U.S., strives to redefine tenants as neighbors. With this mindset, when the pandemic forced so many businesses into uncertain futures, they set out to help them as neighbors would.
"Whether it was through PPP assistance, a rewards program or marketing assistance, we're very much a familial experience," said Nikki Davidson, director of property management. Phillips Edison created PECO Connect, a program designed to not only provide financial assistance for rent, but also to expand business opportunities by activating common outdoor areas, walk-up windows and drive-thrus to help businesses stay afloat.
Moss explained that Brixmor set up an interactive COVID-19 website, geared specifically toward local and small shop tenants, because many of those tenants never actually closed. Most of them were deemed essential businesses, especially in grocery-anchored centers. "It became challenging to facilitate an operational strategy with the properties, but we really focused on providing a lot of the small shop tenants with assistance and with federal relief programs," Moss added.
The combination of physical and mental health, the diversity, equity and inclusion movement and the oft-changing public safety guidelines throughout the past year have increased the challenges associated with commercial real estate and retail. However, success stories such as the ones detailed on the webinar provide strong examples to help commercial real estate owners and operators move forward constructively.