ENERGY STAR Awards
By Joel Nelson on Oct 9, 2020 in Energy
In March, the U.S. Environmental Protection Agency awarded Yardi one of 191 ENERGY STAR® Awards for 2020 for national leadership in creating cost-saving energy efficient solutions. The company earned its second consecutive ENERGY STAR Partner of the Year Award, EPA's highest level of recognition, for helping clients benchmark energy and water usage, widely promoting ENERGY STAR resources and earning ENERGY STAR certification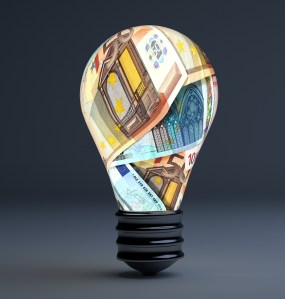 for its corporate headquarters.
And what did the other 190 award winners achieve? Their initiatives show that organizations in every sector of the economy – whether a real estate services leader, industry trade association, toothpaste manufacturer, baked goods pacesetter, top-tier university, venerable automobile manufacturer or aerospace behemoth – can find ways to protect the environment and save energy.
Here's a sampling of the most recent ENERGY STAR Award winners:
Global commercial real estate services provider Cushman & Wakefield gave its tenants more than 20 presentations on implementing energy efficient practices and using ENERGY STAR-certified equipment. The company also trained vendors, brokers and building contractors in energy management goals and in using ENERGY STAR as a market differentiator. Cushman & Wakefield achieved ENERGY STAR certification for 130 buildings in 2019.
BOMA International, a trade association for commercial real estate professionals, completed Year 2 of its W2 Challenge, an initiative to benchmark water use and waste output that was built with the support of a grant from Yardi. The organization also continued its ENERGY STAR-related education and recognition programs in 2019 and prominently featured ENERGY STAR in its videos, industry conferences, magazine, e-newsletters, webinars and social media.
Bimbo Bakeries USA, whose brands include Thomas', Sara Lee, Arnold and Entenmann's, reduced energy use by 2.3% from the previous year and became the first major baking company to purchase renewable energy for 100% of its electricity needs for all of its U.S. operations. BBU also earned ENERGY STAR certification at 13 commercial bread and roll bakeries and implemented an internal energy awareness communication plan for more than 12,000 employees.
Consumer electronics and appliance retailer Best Buy Co. Inc. sold enough ENERGY STAR certified products to prevent more than 580 million pounds of CO2 emissions. It also taught its sales associates to highlight the benefits of ENERGY STAR-certified products during the sales process.
Colgate-Palmolive Company, manufacturer of toothpaste and other consumer products, invested in 68 capital projects projected to save over 63,600 MWh and prevent 7.5 million kilograms of CO2.
General Motors Company has reduced its manufacturing energy intensity by 18% since 2010, saving over $122 million in energy costs. It has achieved the ENERGY STAR Challenge for Industry Goal, which calls for a 10% energy intensity reduction at facilities within five years, 142 times, including twice in 2019.
Northwestern University reduced its campus buildings' weather-normalized source energy use intensity by nearly 6% in 2019. The university also engaged its Evanston, Ill., campus community on efficiency through an awards program for contributions to sustainability, an efficiency competition between residence halls, a basketball game that highlighted energy conservation and other events.
In 2019, security and aerospace company Lockheed Martin Corp. achieved a 14% reduction in energy intensity over 2010 and realized $31 million dollars in annual operational savings as a result of their its efficiency program. The company approved more than $20.7 million through a gated capital energy project funding program for improvements to lighting, building management controls, boilers, chillers and other equipment. Lockheed Martin also promotes energy management and ENERGY STAR resources to 16,000 suppliers through a targeted newsletter.
Unearthing treasure
Many ENERGY STAR Award recipients unleashed their employees' creativity with "treasure hunts" of teams walking around facilities looking for quick ways to save energy.
More than 200 BBU employees, for example, found opportunities to save over 37 million kilo British thermal units (kBtus) in treasure hunts at 13 bakeries. Six Colgate-Palmolive treasure hunts yielded more than 350 energy projects that could save over 39,000 mega-watt hours (MWh), while GM employees identified steps that could reduce manufacturing energy use by 6%.
Treasure hunts sponsored by another ENERGY STAR Award winner, biopharmaceutical firm Bristol-Myers Squibb, uncovered energy and water cost reduction opportunities valued at $12 million.
Learn more about the 2020 ENERGY STAR Award winners and how Yardi software can increase energy efficiency for commercial and residential properties.