Ending Homelessness
By Erica Rascón on Nov 7, 2014 in News
The U.S. Department of Housing and Urban Development (HUD) and the U.S. Department of Veterans Affairs (VA) recently announced more than $62 million in aid for homeless veterans. The funds will assist over 9,000 servicemen and women with permanent housing, dedicated cas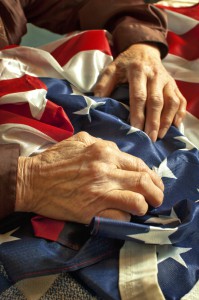 e workers, and medical services. Following a year of budget cuts for HUD, the announcement comes as welcomed news.
The awards follow data gathered from thousands of cities throughout the US that depict a lingering need for services; though the population of homeless veterans has declined by 33 percent, the report suggests that there are still at least 49,933 homeless veterans remaining in the US today.
HUD.gov reports that the HUD-VASH collaboration will allot "$57 million to support 8,276 Tenant-Based Vouchers for rental units in the private market, and $5 million for 730 Project-Based Vouchers (PBV) for existing units or new construction in specific developments."
The program has experienced significant success in the past. Since 2008, more than 74,000 homeless veterans have secured permanent housing through HUD-VASH. Each veteran received a personal assessment by VA Medical Centers (VAMCs) before obtaining a voucher for rental assistance. Veterans who opt into the HUD-VASH program contribute less than 30 percent of their income towards housing. They are also provided with comprehensive case management and access to clinical and career services.
"It is unacceptable that after their service and sacrifice, too many of our veterans find themselves living on our streets and in our shelters," says Secretary Castro. "We've made significant progress reducing homelessness among veterans by a third in just four years, and these vouchers will continue to help communities build on these gains, providing targeted assistance to those in need to ensure that every veteran has a home."
President Obama has requested an additional $75 million for HUD-VASH vouchers in his fiscal year 2015 budget request to Congress. If granted, the additional funds could prevent veterans from being overlooked in the midst of the current affordable housing shortage.