Dial Senior Living
By Joel Nelson on Jan 19, 2021 in News
Dial Senior Living, manager of more than 2,100 independent living, assisted living and memory care units in seven U.S. states, embraces a philosophy of continuously improving its offerings. Along with providing caring, comfortable communities, "we're also committed to investing more than our competitors in staffing, entertainment, technology, ambiance, quality goods and services, and overall lifestyle," says Ted Lowndes, president of the Omaha, Neb.-based company.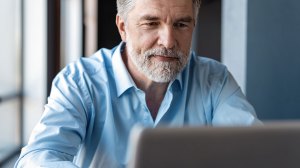 As part of their ongoing technology and quality initiatives, Dial leaders recently evaluated the programs they used to manage marketing, care and other operations. They found that the separate and uncoordinated systems in place duplicated information gathering and limited reporting capabilities. Perhaps worst of all, according to Michael Bowles, project coordinator for Dial, "our executives couldn't generate reports. They had to put in a ticket, which made them and our investors wait. We wanted a more efficient reporting workflow and more responsive investor service."
These findings prompted Dial to seek out Yardi Senior IQ, a business intelligence solution that compiles operational and financial data from the Yardi Voyager Senior Housing technology platform. Reports generated by Yardi Senior IQ delivers in-depth insight into Dial's occupancy, finances and other performance metrics. The solution also automatically compiles custom reports requested by the company's investors.
"Yardi Senior IQ is fantastic because it establishes orderly workflows and creates new reports from existing ones, complete with custom dashboards. Investors can get very specific information on demand without having to wait for us to send it," Bowles says. "Our marketing, care and finance teams work as one team now because nobody is duplicating somebody else's data compilation. That has drastically cut down manual tasks and helped us maintain operations with fewer people onsite, an important consideration in the COVID-19 era."
By replacing spreadsheets with a single connected solution, Dial Senior Living cut about four hours from the process of converting prospect information to the resident ledger. In addition, Yardi Senior IQ generated significant revenue opportunities by revealing care costs that Dial Senior Living could have charged versus actual charges. "The variance will pay for our use of the solution for a year in less than three months," Bowles says.
He adds, "We've gone from a medium company to a large company over the past three years. Yardi senior living management solutions have helped us sustain that growth with minimal disruption. I don't know how we lived without Yardi Senior IQ for so long."
Learn more about Dial Senior Living's success with Yardi Senior IQ.