Creative Retention
By Leah Etling on Aug 14, 2012 in News
Hanging on to the multifamily residents you have is always high on the priority list of property managers. Turning apartments is nearly always a revenue loss, and keeping the tenants you have reduces workload for everyone on the site staff.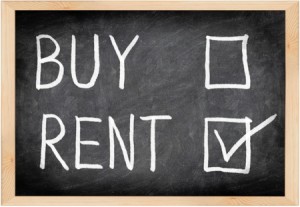 Getting creative with retention strategies is a challenge for property managers, who must constantly update their techniques to keep tenants happy and 30-day notices at bay. Recent survey results indicate that this is more challenging than ever – in March, a multifamily survey found that 58.5 percent of renters said they "definitely" or "probably" would renew their leases, a drop of more than 6 percentage points from a previous survey.
So how to best combat renter wanderlust? We went digging for some creative retention offerings from property management professionals. Here are some of the strategies they're employing:
–Give them free stuff, and they will stay. Some multifamily firms are focusing on lifestyle utilities, like cable television and high-speed Internet service, and offering to pay for those services for the duration or the portion of a residents' renewed lease, usually in the form of a rent credit. The resident still maintains the responsibility of procuring and managing their own services, but the property management firm gives them a $25-$75 discount on rent each month.
–Recognizing the cost of living. Properties in regions where the apartment vacancy rate is low can capitalize on the situation by simply keeping rents the same for the coming year. While the offer doesn't succeed in maximizing income, it does reduce turn costs and marketing expenses. Renters are less likely to go out and hunt for a home and compete with others for leases if they can stay on at the budgeted price they're used to.
–Upgrading the unit. If a tenant has been in residence for multiple years or moved into a unit with older paint or carpet, some properties will offer to replace the carpet or paint the unit as a "perk" of continued residence. The renter feels like they get a shiny new place, and may even swallow an accompanying rent increase. Or, they might say no thanks due to the inconvenience, but appreciate the gesture and re-up anyway.
–Offering an early return of deposit toward the first month's rent on the new lease. Deposit funds are a liability for property management firms – they will have to be returned eventually and can't be counted as revenue. Giving them back early can make the tenant feel like they are finding extra money and also improve the property's bottom line. Of course, this is only a wise thing to do if you feel the tenant is trustworthy and won't leave you with a trashed unit – and no deposit to cover it – a year from now.
What creative strategies have you come up with to promote resident retention? What was most successful for your property?