Brightview Shines
By Joel Nelson on Apr 26, 2021 in News, Senior Living
Brightview Senior Living, operator of communities in eight Eastern U.S. states, has won accolades over the years from workplace culture authority Great Place to Work® and Fortune magazine for being among the country's best workplaces for women and for aging services.
In April, the Baltimore-based Yardi client claimed yet another honor: a place on the coveted Fortune 100 Best Companies to Work For list.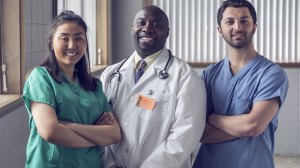 In an interview with McKnight's Senior Living, Brightview CEO Marilynn Duker said that the company earned its No. 92 ranking with a supportive work culture and strong core values, which Brightview summarizes as STARS (service, teamwork, action, reputation and success). That foundation, in turn, enables the company to create great places to live. The core values are embedded in all onboarding, training and performance review activities.
"We worked really hard to make sure at all 42 of our open communities and our home office that our associates came first," Duker said.
One example of Brightview's "people first" focus happened last year at the outset of the COVID-19 pandemic, company president Doug Dollenberg told McKnight's. The company provided premium pay, food pantries and free meals for workers, among other benefits. Many employees reported that they felt safest at a Brightview community, he said.
Fortune 100 Best Companies rankings are based on employees' responses to a survey that measures trust, daily experiences with company values, the ability to contribute new ideas, leadership effectiveness and other attributes. In compiling this year's list, Fortune found that 89% of Brightview employees consider the company a great place to work. Ninety-two percent feel a sense of pride and a similar percentage agree that "my work has special meaning: this is not just a job."
"There are a lot of amazing companies doing great work in the senior living industry," Dollenberg said. "I hope [the Fortune 100 designation] gives the right perspective on senior living."
The Yardi Senior Living Suite helps Brightview and other senior living community operators manage their properties from a single connected solution.