Big Data
By Erica Rascón on Jul 9, 2012 in News
Companies strive to better understand their customers and stay a step ahead of their competitors. Various methods of accomplishing these goals have come and gone over the years but none has stirred as much buzz as Big Data. Through such analytics, companies now have the power to explore human-generated data in addition to transactions, market trends, and interactions with customers.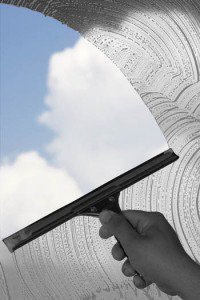 In the past, the real estate market operated through a rearview mirror. Forecasts were cloudy, based on month-old figures at best. Today, Big Data allows residential and commercial firms to step forward with trends as they happen, making predictions based on real time information. No longer relying on quarter-end results, firms reap the benefits of daily and weekly data on inventory levels, price fluctuation, asking rates and lease rates, and beyond. Analysts can focus these figures on one property, one neighborhood, the entire city or on a national and global level.
Big Data has become the most sought-after tool for harvesting, interpreting, and implementing vast quantities of information with adjustable levels of precision. The applications for Big Data seem endless, with common best use cases varying by industry. Big Data could help commercial and residential real estate firms to:
predict risks to investments earlier and more accurately, such as depreciation rates or changes in demand
adjust construction and operation costs based on the most recent sales and cost data, resulting in fewer setbacks and surprises during project completion
create event- and behavior-based targeting
analyze daily and weekly sales figures for competitive pricing and profit optimization
increase cyber security for a safer online leasing experience for renters
monitor energy consumption on properties, identifying areas of resource inefficiency
evaluating proposed business strategies and suggesting measurable goals
Of all the data harvested, users are gaining the most new insights into consumer behavior. The results produced  by Big Data methods infinitely outperform the results of polls and surveys. For many companies, Big Data has even surpassed social media software as the most reliable vessel for gaining insight into customer trends. McKinsey Global Survey reports that nearly 49 percent of participants use Big Data to improve understanding their customer base while closer to 30 percent of businesses rely on social media.
The switch to Big Data has proven to be worthwhile. Firms can successfully track click rates and destinations, following the breadcrumb trails that unveil patterns shared by potential renters and by existing residents.  By using these patterns, firms can answer questions that will lead to more effective marketing and services for renters.
In addition to housing or commercial space, what else are potential renters searching for? How can this information be used to make marketing more savory for potential renters?
How and where is an individual property being mentioned on the web? What's being said and by whom?
How can reputation management improve sales and renter retention?
Are current marketing techniques reaching the targeted demographic?
Where are the under-served markets and how can they be reached effectively?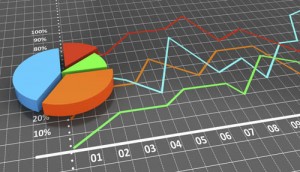 To tap into the wealth of consumer-based data that is available, multifamily and commercial housing firms must beef up research investments. The McKinsey Global Survey revealed that over 50 percent of companies know that their digital business initiatives are underfunded by at least 11 percent. Of those that are investing, only 25 percent of businesses invest 3 percent or more; 32 percent of companies spend less than 1 percent. Firms that focus their Big Data funding on research into customer behavior are experiencing the most satisfaction with their findings, resulting in increased profit and margin expansions. As the benefits of Big Data harvesting continue to reveal themselves, firms that fail to invest will fall further behind.
Of course, funneling money towards research into consumer behavior is only a portion of the formula for success. Firms must also ensure that they are equipped with the proper human and technological resources to reap, organize and interpret the data gathered. An influx of data is just that, a mass of data. Improved business intelligence is needed to sift through the vast quantities of information and sort out what is applicable to the firm and what is simply background noise. Then a hierarchy of prevalence must be established. In housing, for example, is where a potential renter shops a more valuable lead than where the potential renter banks, or the industry in which the potential renter works?
Without the proper resources to filter information, the data could become misleading or simply too overwhelming to be helpful. To manage data flow and distribution, industry leaders turn to third party platforms. Yardi Orion for Sharepoint helps to organized data via pre-built warehouses, intelligence cubes, and role-specific dashboards.  It also provides a platform for sharing filtered data with stakeholders and various levels of leadership. ALTOSResearch condenses data on clients' behalf, providing weekly real estate updates in the form of charts and reports. Updates are sent directly to clients and are transferable to private servers, websites and other platforms. Such programs are vital for condensing data into more comprehensible forms that can then be shared amongst different levels of leadership.
Gathering and analyzing human-generated data provides the housing industry with the tools needed to operate more efficiently, from planning successful projects to retaining residents. By equipping individual firms with the necessary resources to support digital business initiatives, the industry at large may benefit from fewer downturns and more sustainable successes.