Bed Bugs Bite
By Erica Rascón on Apr 30, 2012 in News
Bed bugs have re-emerged in the multifamily housing industry after a nearly 50 year sabbatical. Not since World War II has the US experienced such an infestation. According to reports released by the National Apartment Association, bed bug-related reports have increase by more than 60 percent since 2004.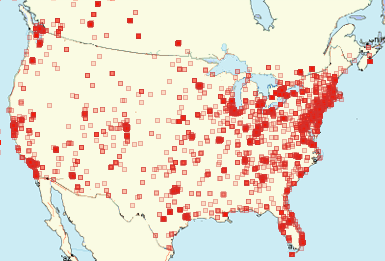 In the past, property owners turned to DDT to fend off the critters with much success but the harsh chemical was banned in 1972. Since then, leadership has scrambled to find safe and effective methods to rid properties of the pest.
To exacerbate the problem, the parameters established by the HUD Handbook do little to prevent re-infestation or encourage tenant cooperation, a conundrum which can sometimes render management personnel incapable of permanently eradicating bed bugs from their properties.
The following guidelines outline the current best practices as suggested by HUD Notice H 2011-20, which is available for affordable housing professionals for bedbug prevention, detection, and treatment as well as resources for funding bed bug initiatives.
Prevention: Owners and management agents (O/A) are encouraged to create an Integrated Pest Management (IPM) Plan, following the guidelines of provided by the Northeastern IPM Center at Cornell University.
A successful IPM plan includes educational programming for staff and tenants, as well as routine inspections. The O/A may offer inspections of new tenants' furniture prior to moving in, as well as inspections when tenants return from trips; such measures currently cannot be made mandatory.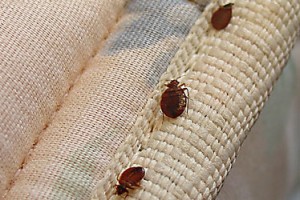 Detection: The O/A are encouraged to seek third party professional consultation for bed bug identification. Units above, beneath, and beside the unit in question must also be inspected within three days of the tenant complaint.
Treatment: Many chemical treatments are not considered to be reliable or have not been legally approved for use in residential units. At this time, The National Pest Management Association has not recommended any specific chemicals to be used in its best management practices document. Instead, recommended treatment methods include interception devices, extreme temperature treatments, steaming, encasement, and vacuuming. The effectiveness of such treatments is determined by the severity of the case and tenant cooperation.
The O/A may find it necessary to undergo several treatments before the infestation is eradicated.
Coverage for Management and Owners
Financial services for bed bug prevention, detection and treatment are available through HUD, including advances and reimbursements. To access such services, owners must abide by the processes described in the HUD Handbook 4350.1.
If a unit is rendered uninhabitable, The O/A may use funds from the Reserve for Replacement or Residual Receipts to temporary housing for the tenant. The relocation process must adhere to Title VI of the Civil Right Act of 1964 and Section 504 of the Rehabilitation Act of 1973. When funds in the Reserve for Replacement or Residual Receipts are unavailable or insufficient, advances may be allotted to the O/A.
Lease Addenda are also a means of funding bed bug treatments for assisted properties. All addenda must coincide with HUD Handbook 4350.3, Sections 6-9 as well as the Family Model Lease.
Additionally, pest control may be added as a line in the operating budget if the property falls within Section 8 Housing Assistance Payments and the Housing Assistance Payments permit budget-based rent adjustments within the parameters the Section 8 Renewal Policy Guide. In such cases, Section 8, Rental Assistance Payments, and Rent Supplements funds shall not be used to reimburse residents for household expenditures. All payments required by tenants must comply with the Family Model Lease.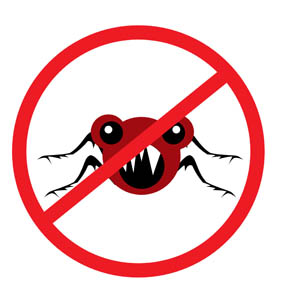 Protection for Owners, Assisted Owners, and Agents
The previous recommended IPA plans under Notice 2011-20 did not adequately encourage tenant participation, which ultimately means that the measures could not prevent or stop infestation. O/A were prohibited from charging residents for bed bug treatments. There were no punitive measures to take against non compliant tenants.
Notice 2012-5  permits owners to pursue damage claims and nullify tenant agreements due to bed bug infestations. Before taking such actions, owners and assisted owners must adhere to assisted housing, HUD, state, and local laws. Assisted properties must follow the guidelines outlined in the Family Model Lease for solutions to noncompliance and damages.
While Notice 2012-5 certainly provides O/A with more resources to fight bed bug infestations and non compliant tenants, the new document does not provide what most O/A seek most: recommended products and measures that exterminate bed bugs safely, quickly, and effectively.
What measures have worked for your properties to address funding and tenant cooperation issues?
By the way, if you are interested in this topic, the National Apartment Association's Independent Rental Owner Committee is offering a conference call for members on May 16, focusing on: "An inexpensive way to eradicate bedbugs."