Affordable in America
By Yardi Blog Staff on Jan 16, 2015 in News
The present is the most challenging time in 50 years for renting affordable and adequate housing. Historically low homeownership rates, the rising number of renters fueled by demographic and cultural shifts, increasing rents, a dearth of supply, growing construction costs, high levels of unemployment and underemployment and stagnant income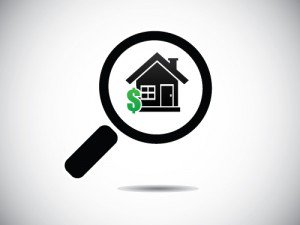 s have all converged to a critical point.
Over 50 percent of American renters are now rent-burdened, up from approximately 40 percent in in 2000, according to the U.S Census Bureau's American Community Survey 2000-2011. The U.S. Department of Housing and Urban Development (HUD) defines a rental unit affordable if the gross rent, comprised of rent and tenant-paid utilities, equals no more than 30 percent of the household's income.
Currently 28 percent of American renters, over 11 million households, spend half or more of their income on housing, making them severely rent-burdened, shows Harvard University's Joint Center for Housing Studies (JCHS). Expert opinions declare that based on the traditional affordability standards the U.S. is currently facing affordable housing crisis.
Housing affordability and the growing imbalance between supply and demand
2014 is the fourth consecutive year in which nationwide vacancies have decreased, clocking in at 7.5 percent in Q2 of 2014, the lowest rate since 2005 and close to 1995 rates, Census Bureau data shows. During the same time nominal rents have increased by 12.4 percent, while household incomes grew by a mere 4.3 percent, Freddie Mac uncovered.
High rents and low vacancies are being fueled by the nation's housing shortage, estimated at 1.5 million units by some. Although sustained growth in the multifamily sector has brought back development to historical averages with 386,000 units underway as of July 2014, due decreased construction during the Great Recession, Freddie Mac predicts that over the next decade a yearly supply of 440,000 units will be needed to meet demand. The aging multifamily stock and cultural and demographic shifts could further raise demand.
A growing shortage and a growing need
But rental housing affordability isn't a suddenly erupted crisis – the Great Recession only made an existing problem acute.  Since 1980 renter income grew by 170 percent or about 3.2 percent per year. Rents, however, increased 270 percent or 4.3 percent per year during the same time frame, according to Freddie Mac's Multifamily Affordability report.
According to the U.S. Census Bureau, in the second quarter of 2014, the median asking rent for vacant units was $756. A low-income household, earning a typical full-time minimum wage of $15,000 per year, would have to spend over 60 percent of its monthly income on such a unit. Of households earning $15,000 or less, 82 percent spend over 30 percent of their income on housing, while 69 are severely rent-burdened, shows JCHS data. Conditions are somewhat better for households earning $15,000 to 29,999, where 64 percent are rent-burdened and 30 percent severely rent-burdened.
Currently, for a low-income family to live below the affordability threshold, rent should not surpass $375 per month, JCHS's America's Rental Housing report shows. A unit built in the past four years charges above $1000 per month.  Of properties developed in the past four years less than 34 percent charged $800 rents and a mere 5 percent charged less than $400.
Not only does affordable housing take up but a small slice of the new development pie, but existing stock is rapidly diminishing. Close to half of unassisted rentals charging a rate below $400 are over 50 years old, with many showing their age. The Census Bureau's American Housing Survey revealed that 13.7 percent of low-income rentals fall below the required adequate housing standard, making them very likely to be put out of use.
Between 2001 and 2011, 12.8 percent of low-income rentals had been eliminated, while only 5.6 percent of all rental units suffered the same faith. Currently 6.9 million rentals are available for 11.8 million renters earning 30 percent of the AMI. Moreover, 2.6 million units are occupied by higher-income households.
The need for low-income housing continues to grow, while housing assistance dwindles.  In 2011, only 23.8 percent of income-eligible households received housing assistance. While the slowly recovering economy will increase household incomes, it will only ease up some of the pressure put on the affordable housing stock.
Rising incomes will allow many of estimated 22 million young adults living in multi-generational households to strike out on their own, with over 60 percent expected to head to the rental market first. The following decade will also bring historically high numbers of senior citizens into an already tight rental market. Furthermore a shortage in affordable housing and even more so in the case of affordable senior housing will further exacerbate the need for change and growth in this market segment.
Outlook
Rapid policy changes are necessary to spur overall rental development, but especially in the affordable segment such as easing regulations to allow for high-density developments such as micro-units or requiring apartment projects to feature affordable components. Government initiatives such as the Low-Income Housing Tax Credit program need to expand, along with incentives for developing mixed-income communities, such as WinnCompanies' 101-unit Brighton Marine veteran housing project in Boston, which will rent 80 percent of units to low-income veterans.
Affordable projects also need to be secure advantageous locations, such as Mercy Housing Northwest's 108-unit Myrtle Apartments  near the Othello Link light-rail station in Southeast Seattle. Myrtle Apartments will cater to families earning 60 percent of the AMI. More investments need to be made to refurbish and update existing affordable stock. More openness towards public-private partnerships (PPP) is also needed. Project H.O.ME.'s 55-unit, LEED-Silver certified JBJ Soul Homes Philadelphia which offers permanent, supportive housing for adults In Philadelphia is great example of PPPs in action. The organization's next Philadelphia project will also come to life via a PPP and a 94-unit development in Philadelphia that will provide affordable housing for low-income residents ranging from homeless seniors and adults to youth aging out of the child protection system. Dubbed 810 Arch Street, it too will target LEED Silver certification.