Affordable Housing
By Erica Rascón on Jul 12, 2017 in News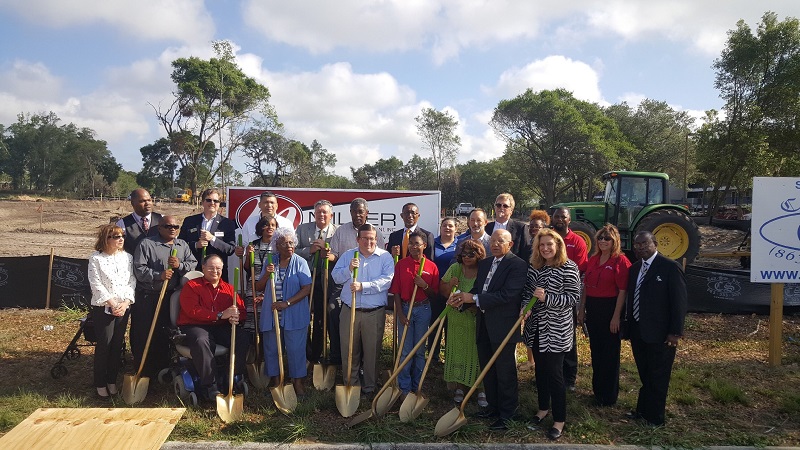 In the face of crippling budget cuts, housing authorities rely on innovation, resourcefulness, and advanced software to stimulate growth.
Carlos Pizarro serves as Vice President of Housing at Housing Authority of the City of Lakeland, Florida. His decade of experience in the private sector made him an unlikely candidate for the position. That experience, however, is the key to the housing authority's success.
"Public housing and section 8 must change," reflects Pizarro.  "It needs the private sector and the public sector to work together to create something new. I don't see the government able to support Section 8 and public housing forever. There has to be an effort between everybody."
Such industry changes are felt across the nation. Fort Smith Housing Authority in Arkansas has managed to ride the waves of these changes under the guidance of Rachel Brown, Section 8 Director.
"You can't depend on public housing funding anymore," Brown says. "Public housing is going away. A lot of us are focused on converting public housing into RAD."
Fort Smith Housing Authority demolished 170 of its public housing units. The 288 remaining units were converted to Rental Assistance Demonstration (RAD) units.
RAD, per the U.S. Department of Housing and Urban Development, "allows public housing agencies to leverage public and private debt and equity in order to reinvest in the public housing stock." The program is an effort to address a $25.6 billion dollar-backlog of public housing capital improvements.
Blending funding options within a portfolio, and even within a single project, is one way that housing authorities stay afloat. Discovering untraditional sources of income is another.
Innovative Incomes
Both the City of Lakeland and Fort Smith housing authorities have created construction and development branches.
"We got into developing properties, which is new for a housing authority. That's usually in the private sector business model. We're in the process of building two new properties," says Pizarro.
One project, Micro-Cottages at Williamstown, broke ground in late spring. It is Lakeland's newest affordable housing community for seniors. The site consists of 38 two-bedroom units and 10 one-bedroom units, each handicap-accessible and approximately 550 square feet. The community is scheduled to open in July 2018.
The second project kicks off this summer. The housing authority will construct 100 rental units for seniors within its West Lake Apartments community.
The construction affiliate at Fort Smith takes a more opportunistic approach by buying and flipping dilapidated properties.
The most recent project includes a lot that quickly went from a local hotspot to a local heartbreak.  Red Barn Steakhouse fed the families of Fort Smith for more than 50 years. In June 2014, fire destroyed the beloved landmark.
Fort Smith Housing Authority purchased the site early in 2017. The organization has submitted an application for tax credits to build 60 houses for low- to moderate-income families.
The City of Lakeland has also tapped into management to generate revenue. The organization currently manages nine public housing, Section 8, tax credit and multifamily properties in the region.
"Since I have experience with managing tax credit and multifamily, we took over all of the tax credit properties that were being managed by other companies and investors," says Pizarro.  "We're getting creative."
In some cases, smaller endeavors prove to be lucrative. The Housing Authority of the City of Lakeland opened a landscaping business that has pleasantly surprised everyone involved.
"The landscaping business is the one that is really giving us enough income." Pizarro pauses and then shrugs, "We almost get the same amount of money from the landscaping business as we do from managing nine properties," he says.
The City of Lakeland has several ancillary services that generate revenue: Pizarro helps train other housing authority directors, sharing his knowledge of the private sector and its potential benefits for affordable housing.  The organization also sells inspection services for neighboring housing authorities. Pizarro has even found a way to subcontract painters and maintenance techs to other affordable communities.
Force accounts in public housing allows agencies to have skilled labor on standby. When a housing authority needs a painter, plumber, or similar tradesman, The Housing Authority of the City of Lakeland serves as a contractor that can use its labor force to fill the work order.
"I'm telling you, we tap into anything where we can increase our income. These ideas allow me to increase my bottom line," says Pizarro.
He continues, "Our agency was in deep financial trouble when I was hired and now I can say that every department and property is profitable. Additionally, we have received the High Performer designation in both Public Housing and the Housing Choice Voucher for the past three years. Some of these initiatives and programs were implemented thanks to the Yardi software."
Efficient Technology
Generating cash flow is only one portion of the housing authorities' success. Efficiently managing resources is another. Yardi software helps to decrease overhead costs and promote efficiency throughout the organizations.
Fort Smith recently converted to Yardi Voyager 7S, a robust property management platform that runs on any device using any browser. Users can choose from predetermined and customized workflows that streamline processes, resulting in consistency and efficiency.
Voyager 7S for Affordable Housing stays abreast of industry updates and changes, taking the workload off of housing authorities.
"I love the way that Yardi keeps up with all of the HUD changes," says Brown. "They change so often and Yardi gets on it with plugins and updates."
A full spectrum of modules allows clients to customize Voyager. The City of Lakeland has implemented Yardi RentCafe with specialized features for Affordable Housing and PHA.
"Our Section 8 department is already paperless," says Pizarro. "RentCafe, the resident portal, is helping a lot with that process. RentCafe is going to allow us to process the applications and certifications faster, and also give the users a smoother experience."
RentCafe makes it easy for applicants to submit documentation online, eliminating data entry for staff. Electronic applications reduce the costs, clutter, and risk of storing physical files. Applicants can login from anywhere, anytime to update their application or review its status, minimizing phone calls to the leasing office.
The RentCafe application process is consistent and unbiased, reducing housing authorities' exposure to fair housing claims.
"Voyager 7S and RentCafe will allow us to do more with less overhead," says Pizarro.
Through creativity and resourcefulness, housing authorities can succeed even as federal funds diminish. To learn how your housing authority can succeed on Yardi, explore the Affordable Housing suite.