Affordable Housing
By Erica Rascón on Nov 11, 2021 in News
Did you know that one of ten homeless Americans is a veteran? That's more than 40,000 veterans without secure housing. The number of women among them is rising, per the United States Interagency Council on Homelessness (USICH). Volunteers of America is stepping up to help vulnerable female veterans get back on their feet.
Actively supporting an overlooked population
Veterans make up more than a tenth of people facing housing insecurity. Among them, about 20,690 veterans rely on shelters or transitional housing. The remaining 15,366 are unsheltered, living in cars or on the streets.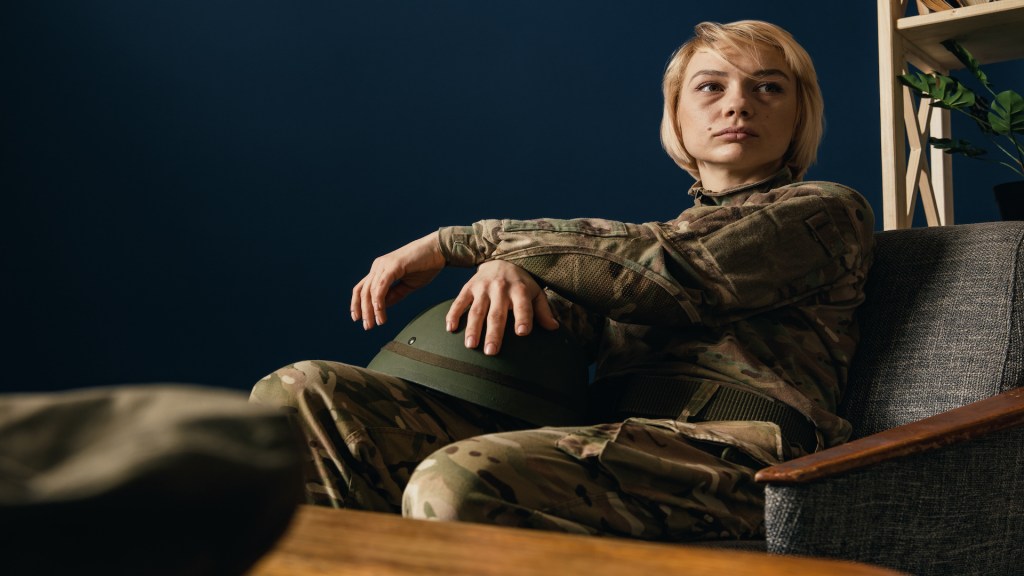 Per USICH, women compose about 9% of veterans who are experiencing homelessness, and women are also about 9% of the overall veteran population in the U.S. Veteran women are more than twice as likely as non-veteran women to experience homelessness.
Unlike their male counterparts, more than one third of veteran women who experience homelessness were subjected to military sexual trauma. They also have lower rates of substance abuse and mental health concerns than their male peers, the USICH report states.
Family activity is also a differentiator. Veteran women experiencing homelessness are likely to be an active part of a family unit. The average family size is 3.6 members.
Women are expected to become 12% of all active-duty members of the armed forces by 2025. The rise in participation foreshadows an increased necessity to address the unique needs female veterans.
Judge Sarah J. Harper Village, serving women who have served America
Volunteers of America (VOA) Ohio and Indiana have teamed up to support female veterans in the region. The organizations broke ground on Judge Sarah J. Harper Village, a long-term affordable housing community.
The 12-unit project will have two buildings, each 3,000 square feet. Both have six fully furnished units. There are one-bedroom efficiencies as well as two-bedroom suite options for women with children. The community includes parking, laundry, multi-purpose communal space, and regular transportation to nearby Louis Stokes VA Medical Center.
Judge Sarah J. Harper Village provides options for female veterans who have experienced military sexual trauma, housing insecurity and addiction. In addition to housing, the VOA ensures that veterans experiencing mental health issues or substance addictions will receive necessary services.
Residents can take advantages of on-location employment assistance, case management help, and other direct services, per Kathleen Atkins, vice president of program operations at VOA.
The power of a name: Sarah J. Harper
The community is a beacon of hope and change in the Glenville neighborhood, much like its namesake. Judge Sarah J. Harper is a Marine Corps veteran, the first African-American woman to graduate from Case Western Reserve University's School of Law, and the first female judge in the history of the Marine Corps Reserve. She also served as a judge on the Ohio Court of Appeals.
Harper's life journey began in Cleveland public housing. Her tenacity and perseverance are an inspiration to residents.
"We see this project as a catalyst for the entire neighborhood," said John von Arx III, president of Volunteers of America Ohio and Indiana in a recent interview.
Ward 9 Councilman Kevin Conwell Conwell adds, "The residents will know her history, her successes and children need to see these successes every day."
Fulfilling the dream
The village is funded by Federal Home Loan Bank of Pittsburgh, PNC, The Home Depot Foundation, the state of Ohio, among other community organizations. The $2 million project is slated for completion in Spring 2022.
Harper and her family were in attendance at the groundbreaking ceremony. Constance Trumbo Haqq, Harper's oldest daughter, said, "Making sure all people are aware of their basic human rights has been paramount to the values held by Judge Harper. Defending those rights has been our mother's passion. She has been an uncontested warrior for justice for Black people and especially for women and children."