Acquisition News
By Yardi Blog Staff on Nov 1, 2017 in Coworking, News
Yardi announced today the acquisition of WUN Systems, an award-winning and fast-growi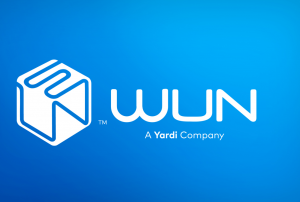 ng leader in the coworking and shared space market.
WUN Systems is a provider of a workspace management platform delivering all the tools needed to manage a smart and connected workspace. WUN's mission is to provide the blueprint for growth and efficiency in their members' workspace.
"We are excited to be part of such a dynamic and growing market segment," said Gordon Morrell, executive vice president of Yardi. "With shared workspace on the rise, this gives commercial and residential real estate companies the flexibility to explore new revenue streams and customer retention strategies."
WUN Systems' intelligent workspace management platform delivers the software, hardware, and support services required to open new shared workspaces, improve existing spaces, or monetize vacant or underutilized real estate with the goal to increase revenue, maximize productivity and build community for its members.
WUN Systems now serves more than 80,000 members in 700 locations globally. The company's team of over 90 engineers, programmers, service specialists, project managers and specialists will continue to operate from its offices in the United States, Canada, Mexico and India.
"Yardi's commitment to its clients and wanting to continually improve, innovate and grow is inline with our mission to fuel the space-as-a-service evolution. The synergy between the real estate market and the coworking and shared workspace market makes this relationship a natural fit and strengthens both of our offerings," said Dale Hersowitz, CEO at WUN Systems.